FRONTEO Communications Saito gives a lecture on the utilization of digital marketing of artificial intelligence! MarkeZine Day 2016 Spring
Product Marketing Department
FRONTEO Communications, a subsidiary of FRONTEO specializing in the digital marketing business, will co-sponsor "Marke Zine Day 3 Spring" to be held on March 3 (Thursday). Saito, the representative of FRONTEO Communications, will be on stage to talk about the use of artificial intelligence in the marketing field with concrete examples.
http://event.shoeisha.jp/mzday/20160303
MarkeZine Day is a real event hosted by Japan's largest media "MarkeZine" in the field of digital advertising / marketing.In addition to customer journey, omni-channel, and content marketing, lectures are prepared on a total of four keywords: machine learning / AI.At FRONTEO Communications, which will be the first sponsor of this event, Takumi Saito, the representative, will be on stage under the title of "Examples of marketing utilization of artificial intelligence that should be tackled now."We would like to introduce specific examples and future prospects of customer feedback (VOC) utilization, digital curation (recommendation), and robots.

Name MarkeZine Day 2016 Spring Date and time Thursday, March 2016, 3 3: 9-50: 18 Venue Akihabara Convention Hall Sponsored by Shoeisha Co., Ltd. Participation fee free (pre-registration required)
http://event.shoeisha.jp/mzday/20160303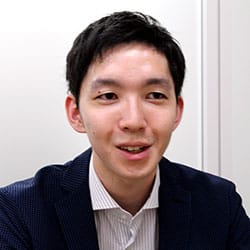 ■ Examples of artificial intelligence marketing that should be tackled now
-Introduction of VOC utilization / recommendation / robot- Takumi Saito, President and CEO of FRONTEO Communications It is easy for busy marketers to find the information they want to utilize from the huge number of inquiries and product reviews that are accumulated every day. It's not a business.In addition, while there are many recommendations based on collaborative filtering based on behavior history and purchase history, a new method of proposing cross-selling across genres is required.In this session, we will introduce the marketing solution realized by the originally developed artificial intelligence "KIBIT" and the world view of the communication robot "Kibiro" that is active in stores and facilities, along with examples. FRONTEO's artificial intelligence "KIBIT"
https://www.fronteo.com/kibit/
Robot with artificial intelligence Kibiro
http://www.fronteo-cc.com/