We held a review center unveiling party in New York
Corporate Communication Department
On Monday, February 2st, we held an unveiling party for the relocated and expanded Review Center in New York.

The FRONTEO Group's management team, including FRONTEO, Techlow Solutions (TLS), and Evolve Discovery (EvD), gathered from Japan and the United States to welcome approximately 150 corporate and lawyer office customers, and the party was a great success. It was.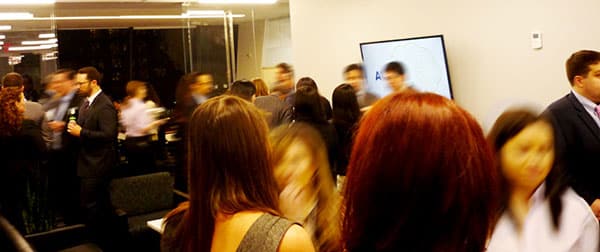 The venue is UBIC's New York office, where the review center is located.We deepened our friendship with our customers while enjoying facility tours and meals.In addition, I think it was a good opportunity to get to know FRONTEO's original products and technologies, such as demonstrating software equipped with artificial intelligence "KIBIT" such as Lit i View E-DISCOVERY and KIBIT Patent Eplorer.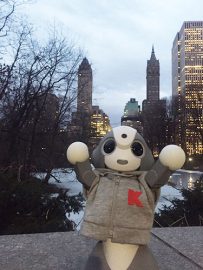 The robot "Kibiro" learned English for this day and introduced himself in English for the first time.It was very well received by American customers as "So cute!" And "Kawaii!". It may not be long before Kibiro's English skills improve and he will be active in the United States.
FRONTEOArtificial intelligence "KIBIT'
https://www.fronteo.com/kibit/
Robot with artificial intelligence Kibiro
http://www.fronteo-cc.com/