Overview
As a leading company of eDiscovery support and forensic investigation, FRONTEO supports Japanese and other Asian companies competing on a global scale.
The number of cases in which Japanese and other Asian companies face international litigation suits is rising year by year as the globalization of business progresses. However, the environment surrounding these companies that includes elements such as unfamiliar litigation processes and language barriers, is at times very demanding.
Furthermore, the needs for forensic investigation into illegal acts and security incidents are increasing day by day.
FRONTEO is fully prepared in its support of companies, capitalizing on extensive experience from its time under the banner of UBIC as well as on advanced technologies incorporating AI.
Discovery Operation Center(DOC)

Forensics Operation Center(FOC)
One-stop solutions
FRONTEO provides a one-stop service covering the entire eDiscovery process of not only evidence collection, identification and submission but also predicative audit to realize a seamless service connecting bases in Japan and abroad.
Efficient language processing using AI
The independently developed KIBIT AI responds not only to English but also to languages of Asia, and is capable of processing electronic documents containing multiple languages, including Japanese, Chinese and Korean.
Capable of managing a broad range of forensic investigation cases
Capable of handling various investigations on illegal cases such as information leaks, bid-rigging/cartel, embezzlement, labor issues, harassment issues and security matters, we also support investigations by third-party investigation committees of many companies.
Solutions for public offices and law enforcement agencies
We provide solutions responding to a wide range of needs, including provision of training to learn basic knowledge as well as specialized approaches for forensics and an investigation support tool.
Services and Products
Lit i View E-DISCOVERY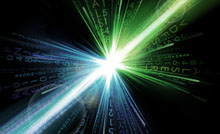 Lit i View E-DISCOVERY quickly identifies relevant data from among a huge volume of corporate electronic data, making it possible to streamline the discovery process and disclose highly accurate information.
Lit i View XAMINER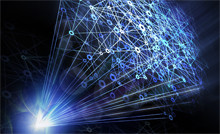 Lit i View XAMINER, the first digital forensic tool to be developed in Japan, has been created by FRONTEO based on client feedback from law enforcement agencies and the knowledge and knowhow acquired through its extensive experience in forensic investigation. Lit i View XAMINER is provided exclusively to government agencies and other public organizations.
KIBIT Email Auditor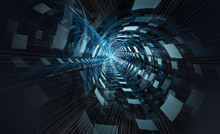 KIBIT Email Auditor is an automated email audit system using AI. It contributes to efforts to quickly detect and prevent the recurrence of employee wrongdoing by accumulating knowhow from the results of reviews conducted in such activities as financial audits, in-house investigations and litigation management. This helps to develop an effective compliance system.
Intelligence Cloud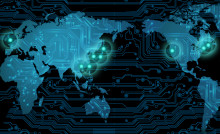 FRONTEO's Intelligence Cloud is a cloud computing environment where artificial intelligence meets knowledge. Since Intelligence Cloud holds explicit, tangible knowledge like textual / statistical data and implicit, intangible knowledge like FRONTEO's know-how, the Intelligence Cloud will assist greatly in your knowledge management efforts.
Seminar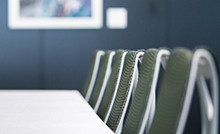 We hold seminars mainly on the legal field with topics such as IP, M&A, international litigation, and how to respond to investigations being conducted by authorities.
Training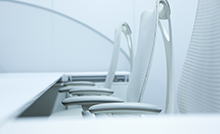 FRONTEO's training programs help to develop a wide variety of skills, from basic knowledge concerning forensics to advanced evidence preservation and analysis techniques. Training programs may be developed and provided in accordance with clients' preferred budgets, arrangements and schedules.
Specialized Analytical Tools
(provided by FRONTEO as a sales agent)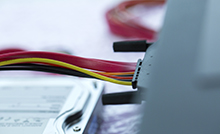 FRONTEO provides information concerning other vendors' products related to forensic tools, including software programs for extracting or analyzing mobile phone data, data copying tools, data deletion tools, and data writing prevention tools.