Overview
KIBIT, which can work with even the slightest volume of learning data, supports various business scenarios.
Teaching KIBIT the tacit knowledge and expertise accumulated by highly specialized staff in the IP division, HR staff as well as skilled marketers helps to elicit information that supports companies in making the right business decisions on analysis, forecasting, and trends, etc.
The introduction of products installed with KIBIT has accelerated against the backdrop of mounting attention and understandings towards operational efficiency utilizing the text data assets of companies, creation of added value and introduction of AI itself. An extremely small amount of time, effort and data is required for the introduction and analysis results are presented in a short period of time. Practical outcomes at an introductory/operational cost are highly evaluated.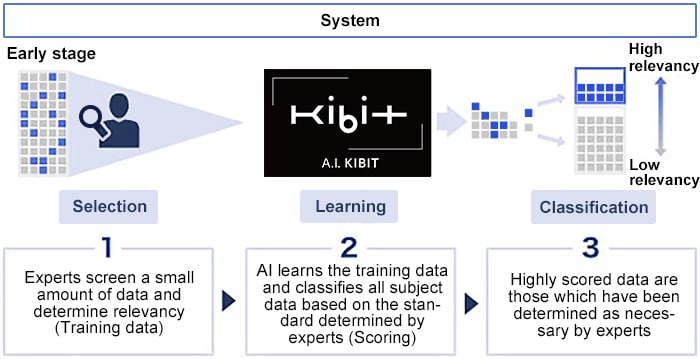 Achieve substantial improvement in operational efficiency
Substantially improve operations that need to be repeated daily, such as responding to internal inquiries and detecting the necessary information from the enormous volume of patents, technology trends, and competitor surveys. The speed as well as the accuracy of operations can be enhanced with AI that has studied the decisions and tacit knowledge of experts performing the data analysis.
Detection of corporate risk
Quickly and inexpensively visualizes signs of compliance risk such as information leaks, cartels, and accounting fraud that can be overlooked when monitored by people within the company. The technology has also been used in the human resources field to detect signs of employee attrition and harassment.
Utilization of sales and marketing data
Valuable data such as daily sales reports, customer communication histories, and requests for customer support accumulate daily. Extracting and categorizing the data linked to supporting sales and improving products and services allows the accumulated data to be used more efficiently.
Productivity growth assistance with the "Kibiro" robot
Kibiro is particularly suited to areas such as company and product presentations, FAQ for customers, and collecting questionnaires, which improves operating efficiency at points of contact with customers such as reception and customer service and enhances customer satisfaction. Kibiro also offers a personal component, which helps individuals watch over family members who are living far away.
KIBIT Find Answer
A Q&A System using AI. Substantially improves the efficiency of responding to inquiries by interpreting the intent of questions expressed in natural language and providing highly accurate and prompt responses.
Services and Products
KIBIT Patent Explorer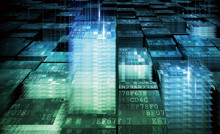 AI-based patent search & analysis system. An AI-based system that employs a unique approach to quickly and accurately find the patent-related documents that the user is looking for.
KIBIT Knowledge Probe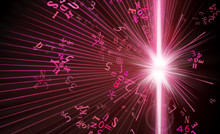 AI-based business data analysis support system. Having learned the tacit knowledge of customers, the AI analyzes communications and supports you in creating business opportunities and avoiding risk.
KIBIT Email Auditor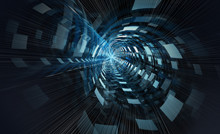 KIBIT Email Auditor is an automated email audit system using AI. It contributes to efforts to quickly detect and prevent the recurrence of employee wrongdoing by accumulating knowhow from the results of reviews conducted in such activities as financial audits, in-house investigations and litigation management. This helps to develop an effective compliance system.
KIBIT Find Answer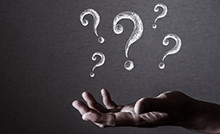 An AI-based Q&A System. Substantially improves the efficiency of responding to inquiries by interpreting the intent of questions expressed in natural language and providing highly accurate and prompt responses.
Kibiro for Biz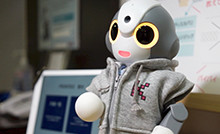 (For corporate customers)
A reception and customer service robot. Equipped with a communication function to introduce products and respond to questions, contributing to improved productivity in various ways.
Kibiro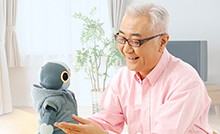 (For individual customers)
A monitoring and support robot. Facilitates communication with family members who live far apart, supporting their daily lives.