XRY COMPLETE  
* Sold only to law enforcement agencies
---
Made in Micro Systemation (Sweden Headquarters) Japan Localization
Mobile device forensic software
It is an all-in-one mobile terminal forensic software that supports more than 13,000 models and can extract data in the terminal at the same time for up to 3 units, which is different from similar products so far.It is also equipped with various export functions, greatly expanding the range of forensic surveys on mobile terminals.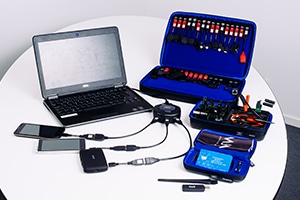 Features
It has been adopted by police, law enforcement agencies, national defense agencies, etc. in more than 90 countries around the world.Among them, the British police have a 97% adoption rate and have established themselves as a global standard in mobile forensics.
It is compatible with over 13,000 mobile devices used around the world.
By using the dedicated hub included in the kit, data can be extracted from up to 3 units at the same time.
By importing the extracted data into the free software "XRY Viewer", you can view the data even on a PC on which this product is not installed.
Supports various export formats.It is also useful for reporting within your organization and for submitting it to court as evidence.
The user interface is visual and easy to understand, and even first-time users can operate it intuitively.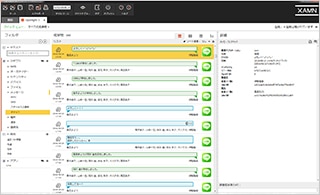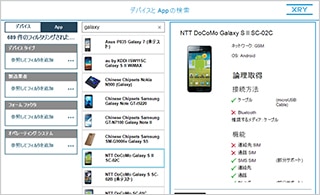 XRY COMPLETE screen image
Main functions
Acquisition of physical / logical data of mobile terminals
Restore deleted data
SIM card reading / cloning
Acquisition of physical data of GPS equipment
Memory card logical / physical data acquisition
Keywords research
Timeline display of extracted data
Hash value calculation
File signature analysis
Equipped with Hex viewer / SQLite viewer / Plist viewer
Information that can be extracted
Basic terminal information (IMEI, phone number, model name, etc.)
contact info
Call history
Calendar information
Network information
Web browser information (bookmarks, browsing history, etc.)
Notes
LINE history
SMS / MMS
Image / Video / Audio
Email / Carrier Email
document
File
Log information
* There are differences in the data that can be extracted depending on the model.
Export format
Real file (File)
Excel
Word
XML
Google Earth
GPX
HTML
PDF
XRY application and license key
Rewritable SIM ID Cloner Card
XACT Hex Viewer Application
XRY Reader application
CD / DVD / Blue-ray Burning Wizard
Mobile phone cable kit (iOS device, Android device, various mobile devices)
Memory card reader with write protection
Dedicated briefcase and cable holder
Cleaning brush
Japanese manual