[Webinar held on March 3] Automatic document sorting AI system "Mekiki" -Introduction of 9 use cases-
"Mekiki" is a system that automatically searches, scores, and sorts medical and medical specialized information using the artificial intelligence engine "Concept Encoder" developed by FRONTEO for the life science field.
In pharmaceutical companies, we handle specialized medical information based on strict standards in operations such as clinical development, pharmaceutical application, and quality control, and supervise and guide promotion activities in accordance with the "Guidelines for sales information provision of ethical drugs." A lot of effort and cost is spent on document management and examination work.
Improve operational efficiency by automatically detecting, classifying, and reviewing highly specialized information, such as disease information, drug safety information, competitive product information, sales and public relations documents, etc. We will introduce a use case of "Mekiki" that realizes.
---
【Webinar Summary】

◆ Theme: Automatic document sorting AI system "Mekiki" ~Introduction of XNUMX use cases~

Date: March 2023, 3 (Thursday) 9:12-10:12


◆ Recommended for people like this!
・ Those who work for a pharmaceutical company
・Those who have problems with document management work
・Those who are worried about document monitoring such as daily reports and emails
・ Those who want to improve work efficiency by utilizing AI

◆Participation conditions: Those who use the free address, those who are in the same industry as our company, and those whose affiliation is unknown are not allowed to apply.When accessing ZOOM on the day, please enter the name and email address you entered at the time of application in the ZOOM participation entry field.
---
Speakers
FRONTEO Inc.
Life Science AI Business Headquarters Medical DX Team
Yuko Koda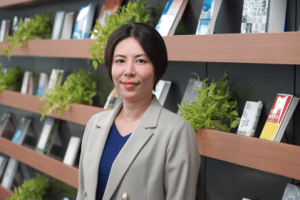 After joining a foreign pharmaceutical company in 2002, he worked as a sales representative (MR).He is in charge of everything from university hospitals to clinics, mainly in the fields of cardiovascular medicine, collagen disease internal medicine, and aesthetic medicine.After that, he joined FRONTEO Co., Ltd. in 2023 after working as a consultant for clinics and a sales manager. He is involved in proposing solutions using AI.