[11/28/11/29 FRONTEO Life Science AI Business Academy] Medical DX starts in earnest Anticipating the pharmaceutical business in the age of AI and big data
As the promotion of DX accelerates in pharmaceutical companies, hospitals, local governments, academia, etc., the government's "Medical DX Promotion Headquarters" was launched in October 2022.
With the establishment of a nationwide medical information platform and the standardization of electronic medical records, it is expected that the amount of usable data will continue to increase in the future.
More than ever, DX promotion is required.
This time, we have invited Mr. Yoshiyuki Numata, Editor-in-Chief of MIX, to talk about the overall picture and flow of medical DX, focusing on the latest topics.
You can choose any convenient date from the following.
(both have the same content)↓
---
【Webinar Summary】

Theme: Full-scale start of medical DX Anticipating the pharmaceutical business in the age of AI and big data
◆ Date and time: We will deliver the same content twice.Please select any time according to your convenience.
①11/28 (Monday) 18:15-19:00
②11/29 (Tue) 12:15-13:00
◆ Format: Free web seminar (only PC environment that can connect to the Internet is required)
◆ Participation conditions:
Please refrain from applying for those who use free addresses, those who are in the same industry as our company, or those whose affiliation is unknown.When accessing ZOOM on the day of the event, please enter the name and email address you provided when you applied for the ZOOM participation input field.
---
◆Speakers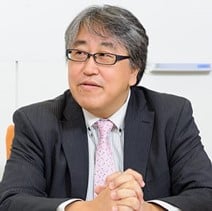 Representative Director of Mix Co., Ltd.
Editor-in-chief of Monthly Mix
Yoshiyuki Numata
After graduating from Kitasato University in 1987, joined a foreign pharmaceutical company.He belongs to the sales division and works as a medical representative (MR).Based on this experience, since 1992 he has been a reporter for a daily newspaper for the pharmaceutical industry, covering the Ministry of Health, Labor and Welfare, the pharmaceutical industry, and the medical and medical world.He moved to Elsevier Japan Co., Ltd. in December 2008 after working as a cap, desk and editor. He became editor-in-chief of Monthly Mix. In July 12, the business was transferred from Elsevier Japan to Mix Co., Ltd., and he is currently serving as CEO and editor-in-chief of Mix Co., Ltd.