[Webinar held on August 8] "International Arbitration" -Why Japanese companies have "anxiety" about international arbitration
International arbitration is the standard and only hopeful dispute resolution method for international transactions and investments.Not only developed countries and China and South Korea, but also developing countries such as Indonesia and Vietnam, which are non-English countries, have accumulated arbitration know-how and fed back to transactions and negotiations.Only Japanese companies are left behind and confused, leaving Japanese lawyers only able to "intermediate" arbitration.How can we catch up with world standards?The biggest cause is the awkwardness of Japanese lawyers, but Japanese companies also need to change the mechanism of negotiation, contract management, recording, and decision making without being caught up in past successes.Negotiation and contract management are directly linked to arbitration through "document disclosure."Explain and discuss with specific matters that establishing and instilling negotiation and contract management methods that can withstand arbitration is essential for strengthening the competitiveness of Japanese companies.
● 1. What is the question in international arbitration – facts, not laws
● 2. International Arbitration and Contract Negotiation / Management Connection – "Document Disclosure"
● 3. The biggest mountain of international arbitration "Witness Cross-examination" – What is asked in the arbitration hearing?
● 4. "Contract terms," ​​"minutes of negotiations," "recording," and "confidential privileges" in anticipation of international arbitration.
● 5. Discussion
---
【Webinar Summary】

◆ Title: "International Arbitration" -Why do Japanese companies have "anxiety" about international arbitration?
◆Date: Thursday October 2022, 8 @ 4:9-30:10 (JST)
◆ Fee: Free webinar
◆ Webinar type: Zoom Webinar
---
◆ Speaker: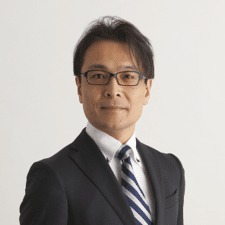 Naoki Iguchi
Nagashima Ohno & Tsunematsu Law Office Partner
Engaged in advice on large-scale international projects such as EPC, railway construction / procurement / O & M, infrastructure construction, etc. for renewable energy power plants in Japan / Asia / Europe / Africa, contract creation / negotiation, and agency / argument for related international arbitration. "The International Compendium of Construction Contract", "FDIC Contracts in Asia Pacific – A Practical Guide to Application" and many more. 2000 Registered as a lawyer (Daini Tokyo Bar Association).Passed the Bar Examination in New York, USA.He graduated from the University of Tokyo Faculty of Law, the University of Tokyo Graduate School of Law and Politics (Master of Laws), and Stanford Law School (LL.M.).Holy Island International Patent Law Office (Taipei), Finnegan, Henderson, Farabow, Garrett & Dunner, LLP (Washington, DC, Reston, Palo Alto), ICC International Court of Arbitration (Paris) training work, Ministry of Economy, Trade and Industry / Investment Agreement He has served as a member of the Arbitration Study Group, a member of the ICC Japan Arbitration Committee, a representative of Japan at the Dispute Resolution Board Foundation (RBF), and a director and auditor of the International Academy of Construction Law.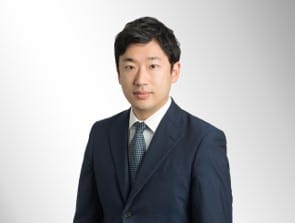 Takashi Ohno
Nagashima / Ohno / Tsunematsu Law Office Associate
As a civil and criminal judge, he has experienced many complicated inter-company disputes, pharmaceutical proceedings, medical disputes, etc.
Since becoming a lawyer from 2018, he has been involved in international arbitration proceedings (construction, pharmaceutical affairs, etc.), cross-border disputes (class action proceedings in the United States, etc.), domestic proceedings, misconduct / crisis management, construction / healthcare-related contract negotiations, etc. Handles general corporate legal affairs.
Japanese Law Part of GAR Know How-Challenging and Enforcing Arbitration Awards (Law Business Research, May 2022, co-authored)
Global Arbitration Review -The Guide to Challenging Arbitration Awarads- Second Edition Part II Japanese Law Part (Law Business Research, May 2021, co-authored)
Underwriters' liability for false statements made in IPO (Law Business Research, June 2021, co-authored)