[Webinar held on 7/28] The key points of antitrust law practice for persons in charge of legal affairs and general affairs departments
[Mori Hamada & Matsumoto Law Office / FRONTEO Co-sponsored Online Seminar]

It is widely known that it is important to understand antitrust law accurately because there are many situations where the relationship with antitrust law becomes a problem in conducting business, such as cartel / collusion, abuse of dominant bargaining position, and business combination examination. I am.In addition, violations of the Antimonopoly Act are likely to cause various adverse effects such as executive liability, huge surcharges, compensation for damages, and impact on overseas business, and are one of the risk factors that require special attention when conducting business. It can be said that.
On the other hand, antitrust law, unlike other areas of law, underestimates risk and leads to serious consequences or overestimates risk if the content of the rules and the ideas behind them are not clear and the key points are not understood. It tends to shrink the business.Therefore, in order to effectively tackle antitrust practice, it is essential to have a solid understanding of the points in advance.
Based on this point, based on the experience of various legal counseling that the instructor receives every day, this seminar will explain the minimum points that the legal and general affairs departments should understand in order to work on antitrust practice. We will introduce you compactly in a form that covers major fields (cartels / collusion, private monopoly / unfair trading methods, business combinations).
---
【Webinar Summary】

◆ Title: Antitrust Law Practice Tips for Legal and General Affairs Department Personnel
◆Date: Thursday October 2022, 7 @ 28:10-00:11 (JST)
◆ Fee: Free webinar
◆ Webinar type: Zoom Webinar
---
◆ Speaker:
Yusuke TakamiyaMori Hamada & Matsumoto Law Office Partner
Subcontracting law, mainly in the field of competition law / antitrust law, such as dealing with various violation cases centered on cartels / negotiations, dealing with business combination regulations, consultation on the relationship with the competition rules of the business activities of the company and other companies, and establishing a compliance system. In addition, we receive numerous consultations on a daily basis from a wide variety of industries regarding various consumer law fields centered on the landscape law, including both display regulations and prize regulations, and we receive numerous consultations on a daily basis from the Japan Fair Trade Commission, the Consumer Affairs Agency, and small and medium-sized enterprises. We provide a wealth of negotiation experience with domestic and overseas authorities, including the agency, and advice based on the latest operational practices.In particular, for projects that include complex issues, projects that require multi-polar responses including the United States, Europe, and China, and projects that require unprecedented consideration, we will take appropriate measures based on domestic and international theoretical and practical trends. We are good at doing.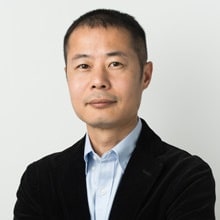 Makoto Furuta
FRONTEO Inc. Legal Tech AI Business Headquarters Advanced Information Analysis Section Manager