[Webinar held on 5/11] Introducing the latest lineup of AI solutions in the life science field
In fields such as life science, efforts to use AI are expanding, and movements toward practical application in the medical field are becoming active.Along with the numerical analysis of images and sensors, the focus is on AI analysis of natural language (text information) such as conversations, dissertations, and interview records.
In this webinar, we will introduce our latest lineup in the field of life science specializing in natural language processing.
Introductory product
・ Amanogawa: Comprehensive and visual analysis and analysis of a huge amount of paper information in an instant
・ Cascade Eye: Instantly visualize the connection of genes, diseases, molecules, etc. (targets) from a huge amount of paper information
-Mekiki: Efficient detection after automatic classification and layering of text information. Compatible with Medra and ICD-10
・ Word ATLAS: Visualize global R & D and dissertation publication trends on a map. Analyzing KOL connections and changes in research themes
---
【Webinar Summary】

◆ Theme: Introducing the latest lineup of AI solutions in the life science field

◆ Date: May 2022, 5 (Wednesday) 11: 17-00: 17


◆ Recommended for people like this!
・ For those who work for pharmaceutical companies
・ Everyone who wants to improve their daily work
・ Everyone who is looking for new value
・ Everyone who is interested in promoting DX

◆ Participation conditions: Those who use free addresses, those who are in the same industry as our company, and those whose affiliation is unknown are not allowed to apply.When accessing ZOOM on the day of the event, please enter the name and email address you provided when you applied for the ZOOM participation input field.
---
Speakers
FRONTEO Inc. Life Science AI Business Headquarters Medical DX Team Manager
Tomoya Ohsumi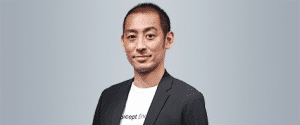 After graduating from university, from the automobile industry to the healthcare industry. After joining IQVIA in 2006, he worked in sales (MR) before becoming Project Manager, Group Manager, and New Business Development Manager.He is in charge of marketing, training, consulting and medical related projects for pharmaceutical companies, mainly in the field of oncology.He is involved in launching new businesses and organizational reforms such as oncology MRs, MSLs, and clinical educators.
From 2019, he will launch a new service for patients as the person in charge of new business development of the patient support program.
In 2020, he obtained a Master of Business Administration (MBA) from Waseda University Business School.While attending school, he conducted quantitative research on the clinical development of ethical drugs and wrote a master's thesis.
Currently, he is in charge of the medical DX team of the Life Science AI Business Headquarters. Challenge to solve medical problems by utilizing AI.