[Webinar held on April 4] Prompt response to large product liability litigation-Tips and techniques from the field-
[Bowman and Brooke LLP / FRONTEO co-sponsored online seminar]
This webinar provides insights to quickly and effectively prepare for discovery in the event of a large product liability litigation.
An in-house emergency response team is essential to defend against claims for failure to take reasonable steps to prevent the loss of electronically stored information (ESI).
Learn how to create a skilled emergency response team with the following features:
– Promptly identify, position and store relevant evidence held by a company, including multiple overseas locations.
– Promptly identify who is eligible for the appropriate litigation hold and implement an effective litigation hold.
– Save and collect structured data in a timely manner.
– Work effectively with your information technology department to immediately capture relevant databases, corporate communications networks, and other unsecured data.
– Choose the right eDiscovery vendor that guarantees success and has the best value.
– Prepare documents within the strict deadlines set by government investigations and subpoenas.
– Document all work done to counter discovery allegations that always occur during the proceedings.
---
【Webinar Summary】

◆ Title: Prompt response to large product liability litigation-Tips and techniques from the field-
◆ Date and time: Thursday, February 2022, 4 21:9 – 30:10
◆ Fee: Free webinar
◆ Webinar type: Zoom Webinar
Click here for details of the seminar
---
◆ Speaker: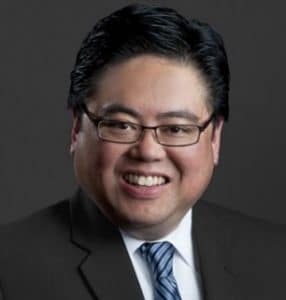 With over 30 years of experience, Mike Madokoro is the managing partner of the LA office of Bowman and Brooke LLP, a nationwide law firm with judicial attorneys representing domestic and foreign companies in complex proceedings.He is a very popular barrister and has defended the world's largest automakers and product makers in high-profile product liability litigation.His clients rely on his judicial and litigation skills to manage national discovery programs and to lead the discovery team in large multidisciplinary and class proceedings. .. Mike has extensive experience in product liability litigation and has also defended allegations of site liability, toxic tort liability, unfair dismissal of employment, quiet claims, and other business proceedings across the United States.
After graduating from UCLA (University of California, Los Angeles), Pacific University, and the McGeorge School of Law, Mike was chairman of the Japanese Bar Association in 2019, served as a board member of JABA's Education Foundation, and was a member of the litigation division of the Los Angeles County Bar Association. He is a board member, State-wide Courtesy Task Force of the California Bar Association, National Asia Pacific American Bar Association, California Minority Counsel Program, South California Multicultural Legal Alliance, and Defense Institute.He was named to the Southern California Super Royer for seven years (7-2007) and was named one of the "Most Influential Minority Lawyers" by the Los Angeles Business Journal (2013), the Lawyers of Color. Selected for the Power List (2017 and 2014) and the BTI Consulting Group's "Client Services All-Star" (2020). Thanks to Mike's commitment to diversity and inclusion, Bowman and Brooke LLP has been awarded the CMCP's Drucilla Stender Ramey Majority-Owned Law Firm Diversity Award.


◆ Office introduction:
Bowman and Brooke LLP is one of the largest law firms in the United States for product liability litigation.
For 30 years, he has served as a representative barrister and national counseling counsel for complex and professional legal cases in multiple jurisdictions.Our lawyers represent damages and torts for damages and torts, and many other complex proceedings on behalf of corporate clients, including international companies in the Global 500.She has filed more than 48 proceedings in 350 US states, Puerto Rico, the US Virgin Islands, and several Canadian states.

We have a wealth of experience in winning courts in the field, which is summarized in the following words of our office: Courtroom Tested. Verdict Vetted.TM

We are routinely involved in precedent proceedings, establishing a strong presence by defending our clients in class action, federal wide-area proceedings, state integration proceedings and other complex issues.In addition, not only the group of chief barristers who play a central role, but all of them work together to conduct necessary legal analysis and grasp the situation, and the results that clients demand positively and patiently at meetings and in court. Pursue.

We are true court lawyers who defend our products and manufacturers.

We accept consultations regardless of location or time.