[Webinar held on April 4] Problems with Chapter 14 bankruptcy protection in the oil and gas industry
[Online seminar co-sponsored by Okinawa Adams LLP / FRONTEO]
In this webinar, Okinawa Adams LLP partners Matthew Okin and David Curry identify specific issues in cases where Chapter 11 of the Federal Bankruptcy Code involves debtors of oil and gas companies. I will introduce the outline.It also introduces the basic challenges faced by secured creditors, transaction creditors and contractors as customers and partners in the oil and gas industry seek relief under Section 11 of the Federal Bankruptcy Code.
---
【Webinar Summary】

◆ Title: Problems of Chapter 11 bankruptcy protection in the oil and gas industry
◆ Date and time: Thursday, February 2022, 4 14:9 – 30:10
◆ Fee: Free webinar
◆ Webinar type: Zoom Webinar
---
◆ Speaker: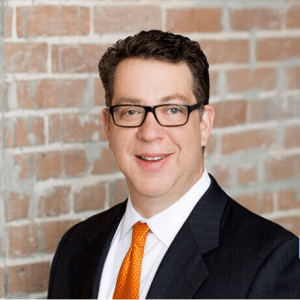 --Matthew Okin
partner
Okin & Adams LLP
Matthew S. Okin established Matthew S. Okin Law Firm in September 2006, a law firm specializing in bankruptcy and commercial proceedings. In May 9, Chris Adams joined in to establish Okinawa & Adams LLP, further expanding Matthew's already growing business. Matthew uniquely combines practical business knowledge, legal expertise, and the ability to build relationships with clients to help solve your legal problems.He has experience representing clients in various commercial proceedings, bankruptcy and reconstruction issues, and commercial transactions.
Prior to establishing his own office, Matthew worked as a lawyer at Akin Gump Strauss Hauer & Feld LLP, a well-known international law firm with one of the leading bankruptcy operations in the United States. At Akin Gump, we focused on acting on behalf of debtors and creditors in the negotiation of complex reconstruction plans and in dispute and opposition procedures related to Chapter 11 of the Federal Bankruptcy Code.Designed to minimize risk and maximize returns to creditors in a variety of legal areas, from litigation to trading issues, by serving as a day-to-day advisor to debtor companies and creditors. His litigation skills are complemented by his business-based utility.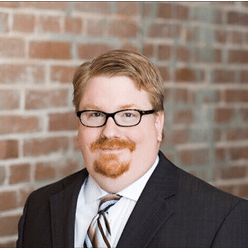 David Curry, Jr.
partner
Okin & Adams LLP
We focus on representing clients of all sizes, including individuals, small businesses, and multinationals, and in all aspects of bankruptcy proceedings and related proceedings.With legal expertise, creative problem-solving, business and client relationship-building skills, we represent clients in unique and difficult situations.
David has worked on various commercial proceedings, bankruptcy and restructuring issues, and commercial transactions on behalf of clients from a variety of industry backgrounds.Regardless of the client's situation, David works on behalf of each client by prioritizing the business, financial and personal interests of the client.This business-oriented approach goes beyond solving the specific legal issues at hand and strives to work with clients to look for opportunities to improve and maximize their business outlook. ..He was recently named The Best Lawyers in America © in the areas of bankruptcy and creditor / debtor rights and bankruptcy and restructuring (2020-2022).
◆ Office introduction: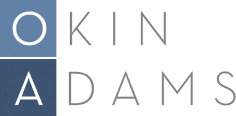 Okin Adams' financial restructuring experts guide debtors and creditors alike in the restructuring process both inside and outside the courtroom.Our lawyers have experience in advising clients in a wide range of industries including energy, real estate, healthcare, manufacturing, shipping and retail.Clients include financial institutions, landowners, equipment lenders, other important creditors, financially-stricken entities and trustees.As a result, our attorneys have a front-line perspective on all aspects of workout and reorganization practices and are able to provide knowledgeable and hands-on advice tailored to the client's business needs. increase.