UltraBlock USB Write Blocker
---
Digital Intelligence
Reverse data write protection device
USB write protection
Forensic investigations need to prevent data writes to maintain the integrity of the evidence data. UltraBlock USB Write Blocker disables writing any data to devices that have a USB interface.A liquid crystal display is mounted on the main unit, and you can check detailed information on connected devices.
Product Specifications
Body dimensions: 140mm x 80mm x 30mm
Weight: about 189g
Operating temperature: 0-55 ° C
Operating humidity: 0 to 90% *No condensation
Supported interfaces
Host: USB2.0/FireWire (1394a)
Device: USB2.0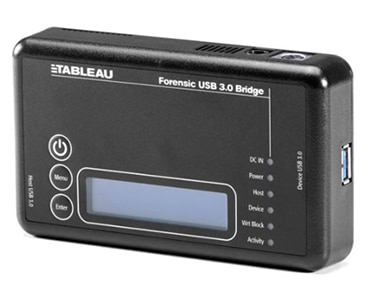 Acquisition of USB device information
With the built-in LCD display, you can get information on the USB device connected to this product, such as manufacturer, product model, data capacity (LBA), serial number, etc., and see detailed information.