FRONTEO's achievements and know-how

Retrieving electronic data from a device involves very complex steps.A malicious user may have deleted important data or intentionally erased traces.
With more than 10 years of experience in digital forensics research, FRONTEO has the know-how to search for evidence traces from subtle clues even in difficult situations.A consultant with abundant experience will conduct a survey design to clarify the whole picture such as the cause of the incident, the method, the identification of the participants, the identification of the motive, etc., and fully understand the importance of accountability in the company. We support the formulation of recurrence prevention measures.
We also introduce and train digital forensic tools for law enforcement agencies such as police agencies.
Lab dedicated to advanced information analysis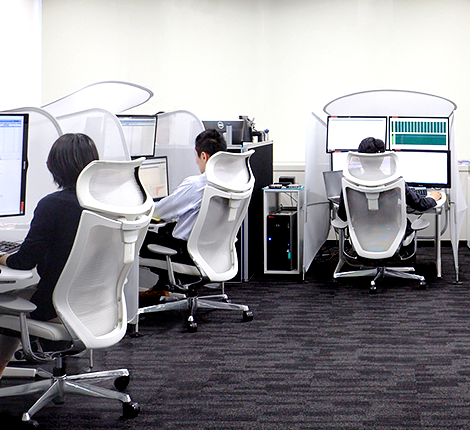 FRONTEO's dedicated forensics lab "FOC (Forensics Operation Center)" is the center of digital forensics research.