Description of Business 2
Business development utilizing KIBIT: AI solution business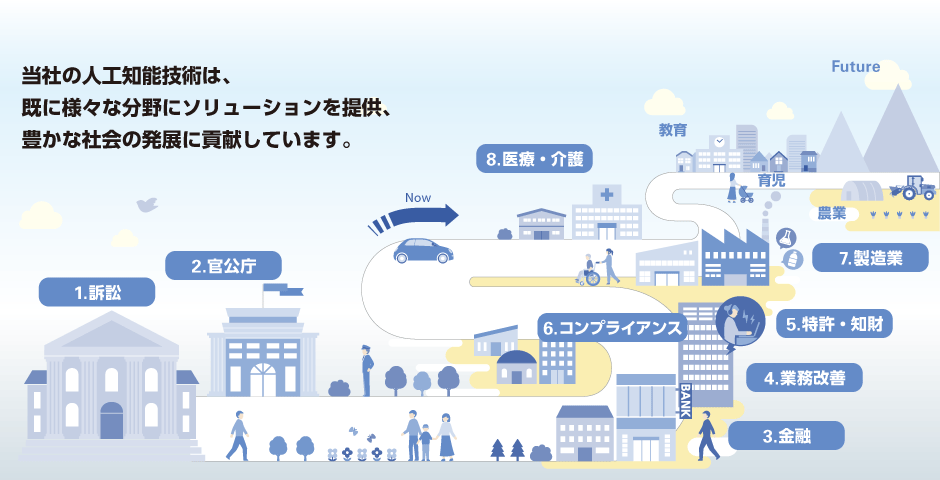 1. Proceedings
One-stop service provision from data identification and maintenance to data processing, document review, submission data creation, etc.
2. Government office
Supports analysis and information gathering regarding falsification and damage of electromagnetic records.Utilization of the latest technology, data handling, management and reporting curriculum provision
3. Finance
Check compliance with various laws and regulations when selling financial products in negotiation records and whether or not explanations are given in accordance with the principle of conformity
4. Business improvement
Contribute to improving customer satisfaction by extracting complaints and complaints that staff are not aware of in dialogue with customers
5. Patents and intellectual property
Supporting research and analysis work related to prior art and technology trend surveys
6. Compliance
Detect the risk of non-compliance in advance through analysis such as daily business reports and dialogue with customers
7. Manufacturing
We analyze consumer comments gathered on product sites and websites to support new product development and service improvement.It is also used for skill inheritance including tacit knowledge of skilled engineers.
8. Medical / long-term care
Supports advanced and high-quality medical diagnosis by big data analysis.It also contributes to solving the shortage of human resources in the field.
Business intelligence


Business intelligence
Full-scale introduction and utilization of AI by companies
The total number of companies that have introduced it has exceeded 200.
The need to utilize AI solutions for various regulations for companies has increased, and the number of companies that have introduced them has increased.The introduction to large-scale systems is proceeding smoothly, and attention is focused on responding to new work styles such as remote work.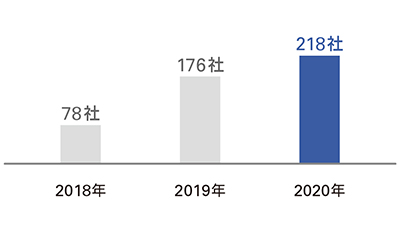 ー

Focus area
Sales / marketing

Extraction of order opportunities and loss of orders risk
Analysis and utilization of customer feedback
Compliance check for sales
Streamlining market / competition / technical research

Manufacturing / R & D / Intellectual property

Patent search / analysis / intellectual property strategy
Streamlining market / competition / technical research

Personnel / labor

Detection of signs of personnel outflow / turnover
Improving the accuracy and efficiency of recruitment
Harassment detection
In-house help desk work efficiency

Compliance / information security

MR sales information provision activity monitoring
Ad review solution
SNS / writing check solution
Information leakage prevention and countermeasures
ー

Launch of new solution
Harassment detection

It is carried out under the surface of the water and supports early detection and early resolution of various types of harassment for which it is difficult to grasp the exact occurrence situation.

Advertising review

Detects inappropriate expressions and images that may violate laws and internal regulations such as the prize display law and the Pharmaceutical Machinery Law from advertisements, product introductions, campaign guides, etc., and supports the efficiency and quality improvement of examinations. To do.

MR sales information provision activity monitoring

Analyzes MR business records and emails to detect information and expressions that are likely to be considered "inappropriate."We support the strengthening and efficiency of monitoring and examination work to comply with the guidelines.

SNS / writing check

Extracts posts that may lead to corporate risk from text data posted on SNS and Internet bulletin boards.We support the monitoring and early response of reputation risk.
▶

FY19 highlights
KIBIT – Full-scale introduction of Connect
Yokohama Bank
Introduced the API "KIBIT-Connect" that seamlessly links the AI ​​engine KIBIT and the CRM system in order to further streamline the monitoring of sales reception records.It is now possible to analyze the entered information in real time with KIBIT.
Showa Denko
By linking KIBIT and Showa Denko's investment screening system for production equipment, etc. via "KIBIT-Connect", the time required for investment screening for production equipment, etc. has been reduced to about 1/10 of the conventional time.By effectively utilizing the knowledge, we have achieved leveling and efficiency of examination work.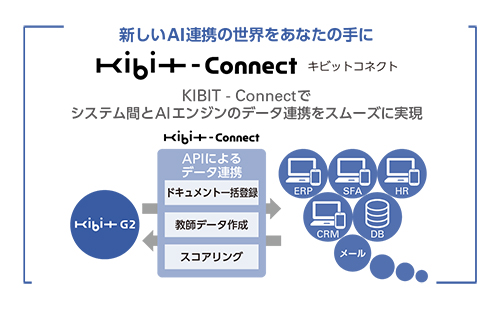 Completed introduction of KIBIT products to multiple mega banks
Since the Financial Services Agency "FinTech Demonstration Experiment Hub" conducted in May 2018, we have been verifying the use of KIBIT in the operations of Mega Bank.This year, the introduction has been completed at multiple mega banks.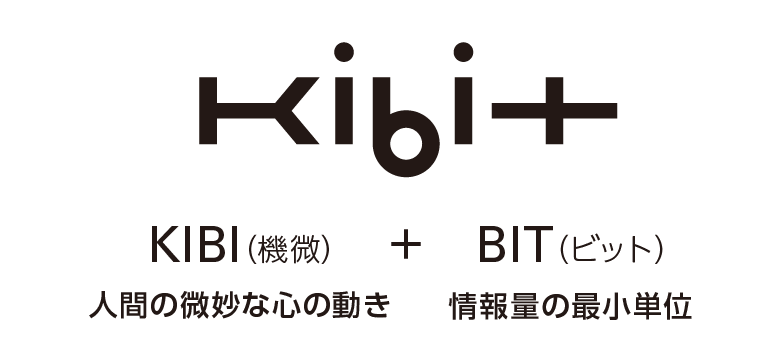 By combining FRONTEO's unique technology Landscaping, which is responsible for learning and evaluation, and behavioral information science that has been integrated and systematized through the field of data analysis, we reproduce judgments and information selection methods on behalf of people.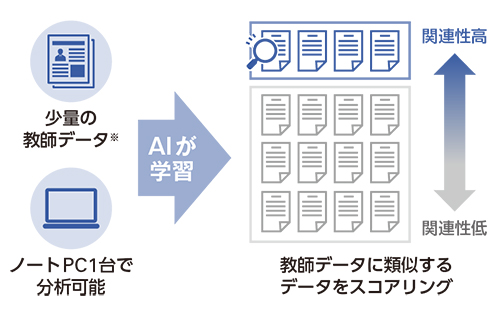 * Teacher data: Data of examples and answers given to artificial intelligence
Life Science AI


Life science AI
FRONTEO's Life Science AI
FRONTEO's life science AI business aims to challenge the medical issues facing the present age with AI and to realize a society where anyone can access reliable medical care.We will promote "Patient First, Evidence-based" research and development and create various solutions while collaborating with experts in each field.
ー

Drug discovery support AI
Helping speed up the discovery of candidate compounds in drug discovery research
We support efficient drug discovery research with the "drug discovery support AI system" that visualizes the information of papers in drug discovery research and enables speeding up of target molecule search and biomarker search.Our unique artificial intelligence "Concept Encoder" enables highly accurate analysis in a short period of time, reducing the time and cost required for drug development.
Benefits / effects
With 1,400 million PubMed treatises tagged with MeSH and 170 million Open Targets data as a database, analysis can be started immediately.
Easy to use compared to dictionary registration type AI because of analysis by vector calculation
Light processing eliminates the need for large equipment such as supercomputers and large-scale servers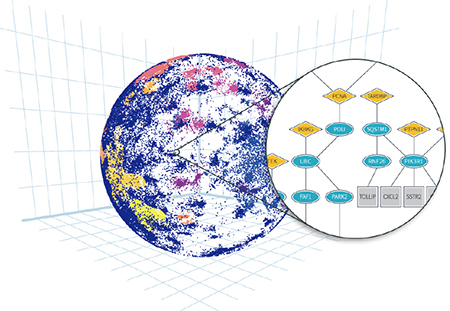 ー

Dementia diagnosis support AI
Objectively evaluate dementia by analyzing conversations between doctors and patients
The "dementia diagnosis support system" is an epoch-making system that can judge the presence or absence of cognitive dysfunction from daily conversation between a patient and a doctor for about 5 to 10 minutes.We are aiming for the first regulatory approval in Japan and early commercialization in the medical field.

Benefits / effects
Reduction of inspection time
Objective evaluation of the content of the interview
Early diagnosis and early response
ー

Fall prediction system "Coroban®'
Predict the risk of falls for each patient by analyzing electronic medical records and nursing records
By analyzing patient information such as electronic medical records and nursing records with Concept Encoder, it is possible to visualize the risk of falls in hospitalized patients.
Due to the aging of patients, the risk of falls during hospitalization has become a major issue.In the medical field, various measures are taken, but the current situation is that there is a limit to the measures that can be taken as the nursing work becomes busy.
In 2015, FRONTEO started joint research with NTT Medical Center Tokyo on a fall prediction system. In September 2019, we started selling "Coroban®" to medical institutions together with Eisai Co., Ltd.We hope that this system will contribute to the prevention of falls in elderly patients and the reduction of the burden of nursing work in the future.
Patent registration number: Patent No. XNUMX
Benefits / effects
Less burden on site
It is possible to always watch over all patients at the same level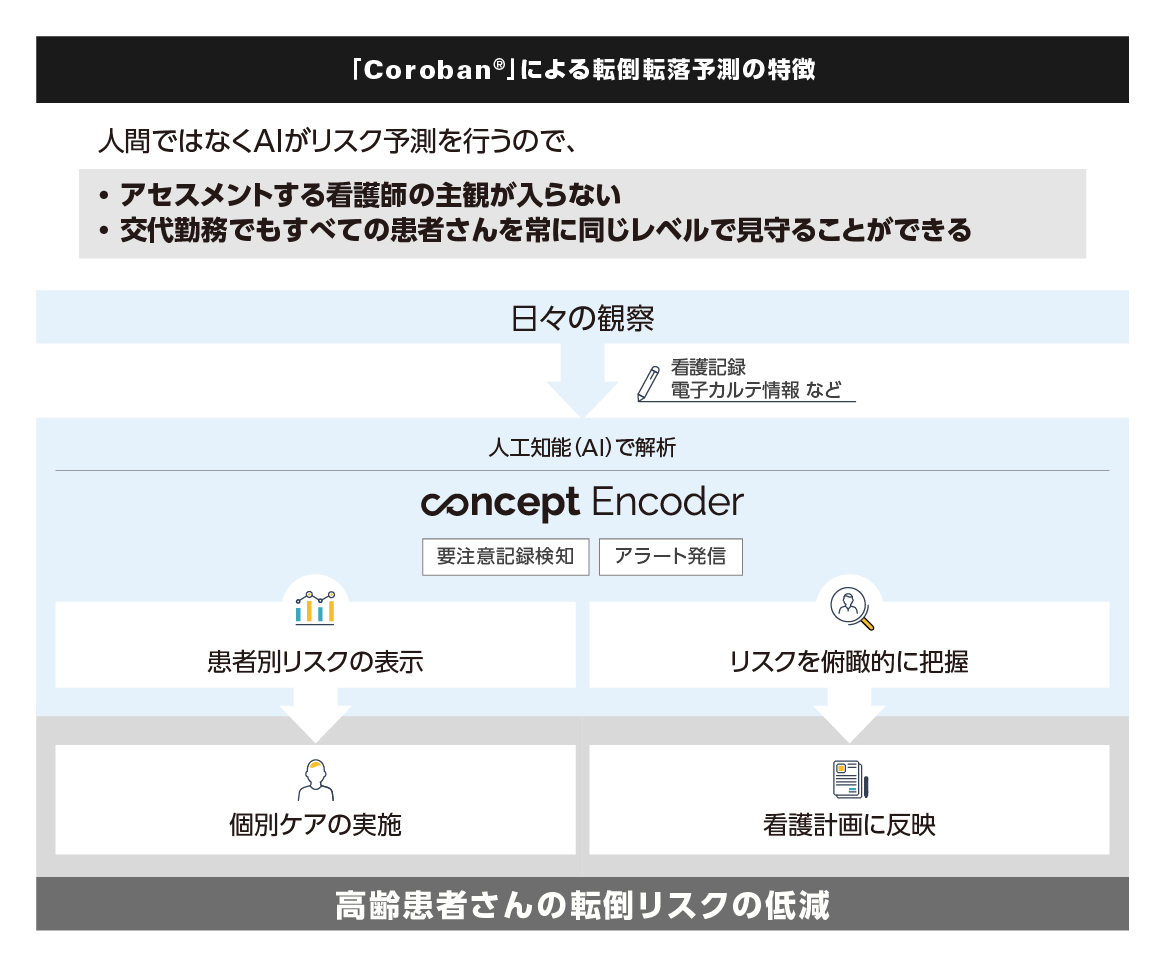 Specialized in the life science field
Natural language analysis AI

Concept Encoder is an artificial intelligence (AI) originally developed by FRONTEO.It was developed in 2018 for the purpose of effectively analyzing and utilizing medical data containing a large amount of free-form text data based on evidence (grounds).
We have introduced and realized statistical methods such as the significance test, which is indispensable for "evidence-based medicine (EBM)", which is a common understanding among healthcare professionals, in natural language analysis. FRONTEO is conducting research and development on various solutions using Concept Encoder. Patent registration number: Patent No. XNUMX