Description of Business 1
Introduction of Legal Tech AI Business, which is the earnings base
Supporting Asian companies as a pioneer of discovery support companies in Asia
We support eDiscovery when Asian companies operating globally are involved in proceedings.Especially in the review process, we provide solutions that utilize AI.

Transform eDiscovery with KIBIT Automator, a document review tool that utilizes AI
Capture the expansion of the e-discovery market and aim for full automation with the strength of the AI ​​engine to address the issues of "cost" and "quality" that are the themes of the industry.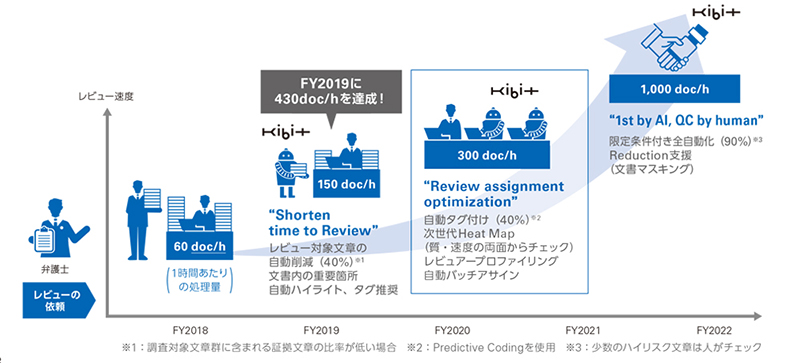 By improving the performance and popularization of KIBIT Automator, leave it to AI more


Aiming for a world where the ratio of AI Only Review (AOR) is 70% or more on average *

Achievements and effects of KIBIT Automator, which has begun to be used in Japan and the United States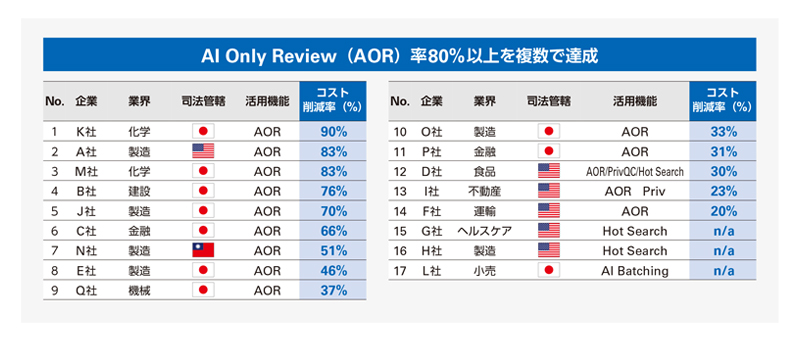 Aim to become Global No. 10 in 1 years
The Asian market for eDiscovery has a compound annual growth rate of over 15%, and is said to reach over $ 2023 billion (¥ 206 trillion) in 2.2.In this growing market, we aim to be No. 1 in the industry globally by utilizing AI solutions and brand power in the United States in our sales system.