Our group draws out the maximum potential of KIBIT, an AI engine that learns the subtleties of humans. I'm here.Specifically, in addition to the legal tech business, which is the starting point, in the two fields of the AI ​​solution business (business intelligence and healthcare), we will create a "society where artificial intelligence understands humans and supports humans right next to them." We aim to realize it as soon as possible.In order to continue expanding and growing in each business field, we will work to strengthen the following items.
The e-discovery market is expanding at an average annual growth rate of 15%, with more than 1,000 companies in the US.In this environment, as a discovery vendor originating in Asia, our group has the know-how based on our abundant experience in support, as well as the strengths of our proprietary e-discovery support system "KIBIT Automator", which are the strengths of our uniquely developed e-discovery support system "KIBIT Automator", which is able to support Asian languages, and " We will work to expand our business in the e-discovery market by accelerating global cross-border sales with the efficiency of Predictive Coding and the ability to provide one-stop support for all processes.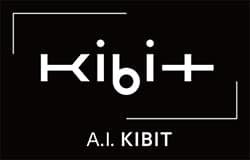 Efforts to use AI to improve the efficiency of corporate operations are being reported in newspapers every day, and are attracting a lot of attention.Under these circumstances, our proprietary AI engine "KIBIT" has a track record of being introduced in a wide range of industries, high mobility due to its operation with a small amount of training data, and operation from business analysis for introduction. With the strength of consulting ability that can provide full support, it is widely recognized as one of the few artificial intelligences that have been put into practical use in Japan.In particular, financial institutions have coined the word RegTech (Regulation Technology) following FinTech, and there is a strong need to quickly improve the accuracy of operations by utilizing AI in response to tightening regulations. We intend to concentrate on the RegTech area.While expectations for AI are increasing, there are many cases where user companies have problems such as a lack of understanding of the characteristics of AI and a lack of in-house data analysis personnel. In addition to providing training courses for the purpose of developing human resources who can use AI, we will further enhance the support system from the introduction to operation of AI, thereby reducing the hurdles for introduction and promoting market development. I will continue.