Fulfill individual, corporate and social responsibilities and promote innovation
Focus Systems provides computer system consulting, commissioned development, and system maintenance and operation under the management philosophy of "All employees work together to contribute to the creation of a better environment for the future through the development and growth of the company." We are developing a wide range of computer-related businesses, including management and technical support, and are continuing to grow.Focus Systems and FRONTEO focused on solving various social problems from an early stage and are developing businesses that make use of the value that AI brings.
In this dialogue, Keiichi Mori, President and CEO of Focus Systems and Masahiro Morimoto, President and CEO of FRONTEO, will talk about their beliefs as managers, the ideal society they want to achieve through business, the possibilities and expectations of AI solutions, and their future prospects. We exchanged opinions.
Put your heart into technology
―― Please tell us about the management philosophy of Focus Systems and what you are aiming for as a company.
Woods:I'm originally from the finance and accounting field, and I'm not a specialist in IT.Therefore, I thought that I, as a top manager, should exercise leadership focusing on the problem of "heart", which is indispensable for coordinating teams and employees, rather than IT itself such as technical ability and knowledge.As president, I organized the management philosophy and the way the company should be, and decided the direction the company should take. In addition to the management philosophy of "All employees work together to contribute to the creation of a better environment for the future through the development and growth of the company," the corporate slogan "Technology with heart." But it is very popular.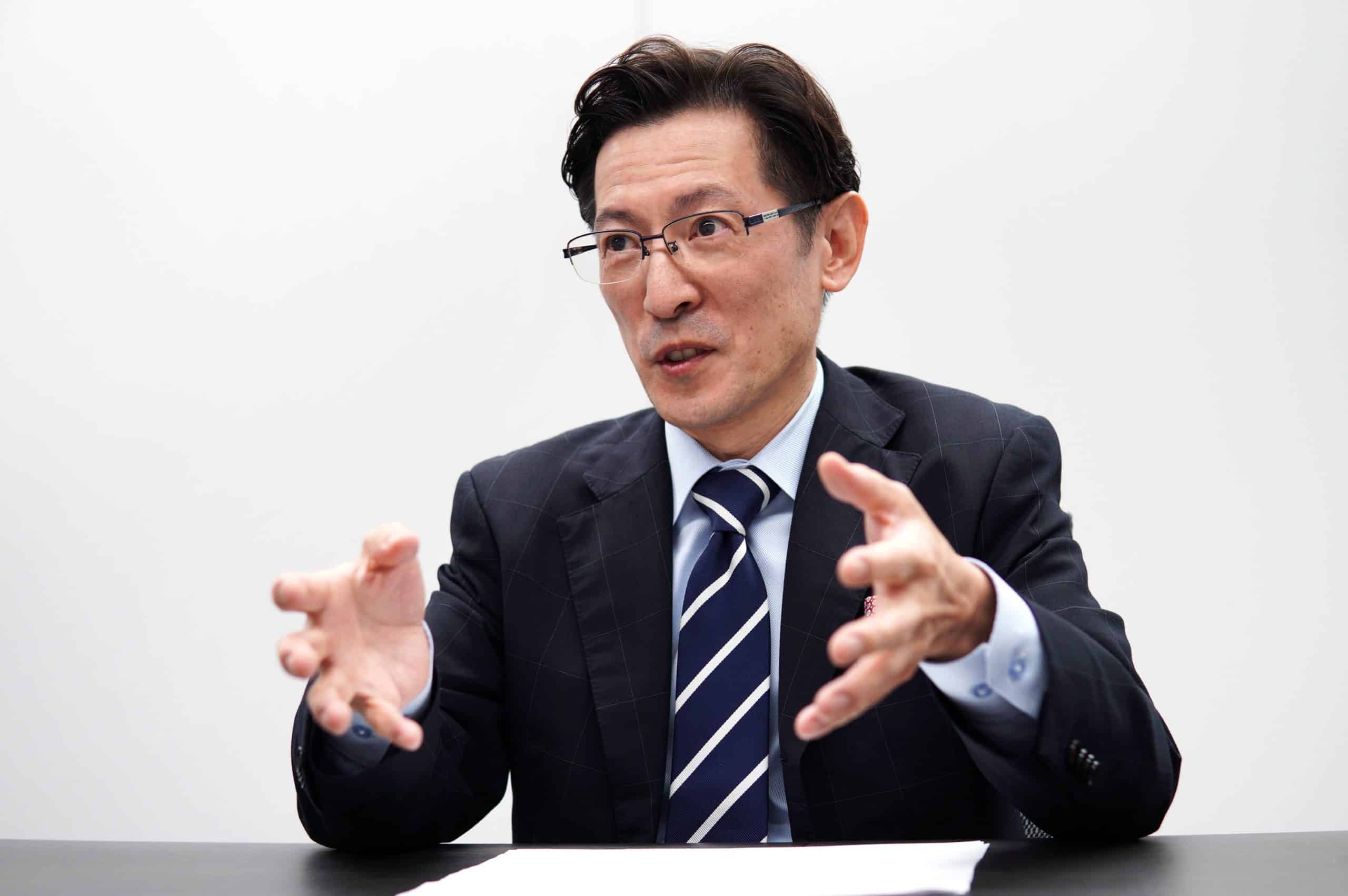 My own involvement with IT began when my previous job at an auditing firm gave me a portable PC. I got interested in hardware when I saw it.Furthermore, after the release of Windows 8, my interest in software shifted, and after experiencing a virus infection, I realized the importance of the "mind" of each and every person who creates software.Recognizing the importance of "heart" in IT, which at first glance seems to be dry, came to fruition in the words "Put your heart into technology."
Morimoto:In terms of the thoughts behind technology, in my case, I would say that I have worked on the use of digital forensics to eliminate the inequality in which the results of investigations and trials change due to the absence of evidence. .Ultimately, the effectiveness of evidence data is judged by humans, but I thought that by making the document review process more efficient and reproducing it technically, I wondered if I could eliminate inequalities, even if only a little.The diagnosis support AI system that we are currently developing is the same. In response to the current situation where there are areas where appropriate diagnosis cannot be made due to the lack of specialists, we want to do something about it with technology and pursue fairness. I've been working on it.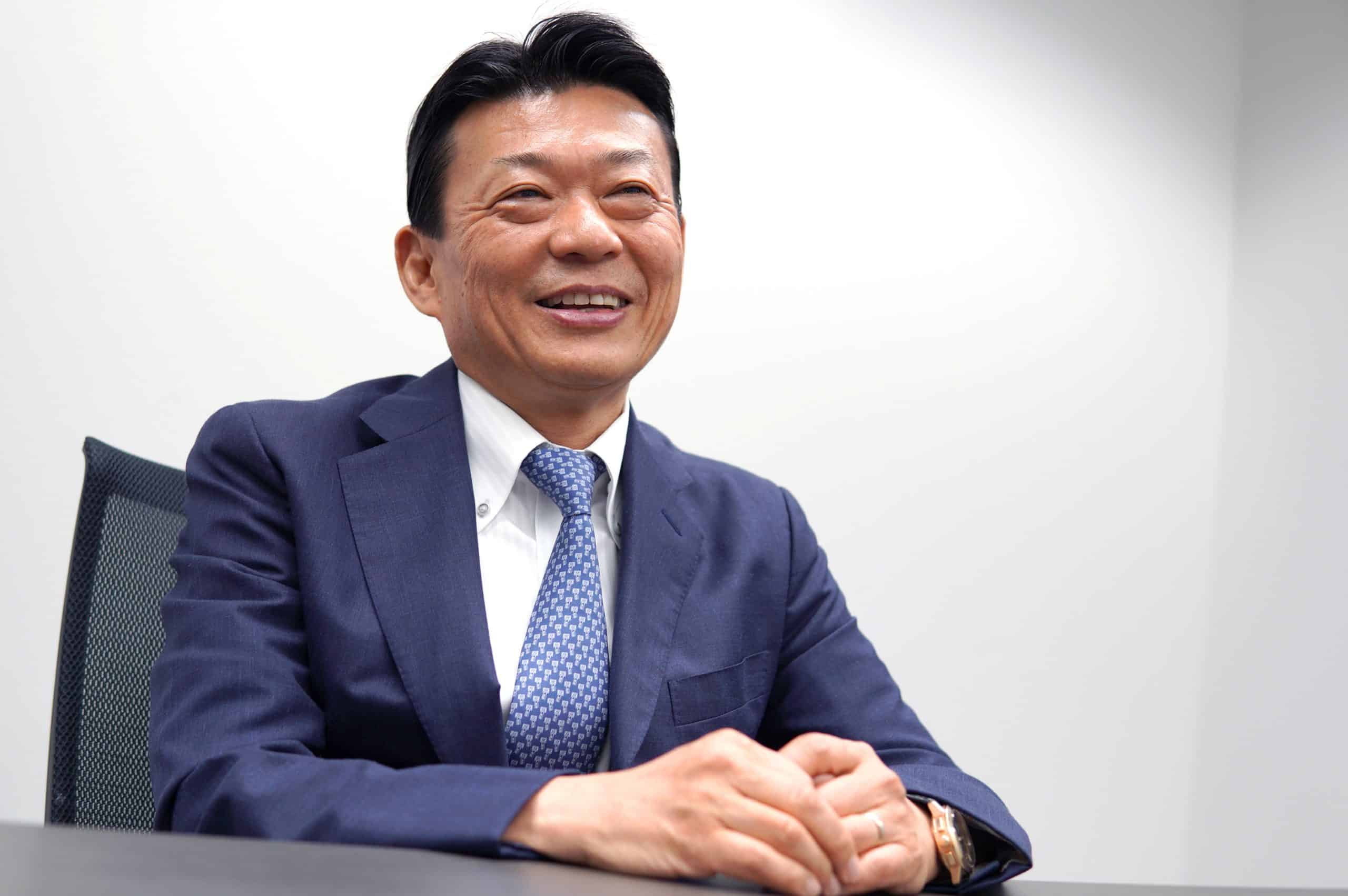 The president, who is not familiar with IT, increased sales from the bottom up and went public on the First Section
―― It is a remarkable achievement that sales have doubled in the last 10 years.
Woods:Immediately after I assumed the post of president in 2011, there were many reactions within the company asking, "Who is that person?"Among the employees, there are also employees who work at their place of residence on a daily basis, so there are many employees who do not have a strong sense of belonging to Focus Systems. It was not easy at first.So, I thought about what I should do to bring the employees together as the top, and set the direction to aim for listing on the second section first, and then on the first section.The company was established in 1977, listed on JASDAQ in 1996, and listed on the First Section of the Tokyo Stock Exchange in 2016, each taking about 20 years.Interestingly, when I formed a team, reviewed the system, created a sales profit plan, and encouraged myself to do my best, the employees followed me.At the beginning of the fiscal year, even if we determined the numbers from the top down and ordered them to "do it," the motivation of the employees did not increase.Therefore, we took a bottom-up approach in which employees would raise their own numbers.
After I became president, investors said it was a solid company, and people close to me said it was a boring company like an accounting man.However, it was necessary to face the reality that the profit margin was declining even though sales and profits were increasing, and to think about how to incorporate improvement proposals into future management plans.
Morimoto:As in the example of raising numbers from the bottom up, is it an image that the profit margin will catch up as a result of the employees themselves accumulating the sales figures?
Woods:The fact that we had set a target of "listing if we achieve the numbers" and the tailwind of Abenomics was also great.I was able to create a company-wide excitement to clear the numbers and go public.
―― What is the real thrill of doing business with both government and private sector customers?
Woods:Since what is required of the staff in charge of the public sector and the private sector differ greatly, we decided to divide the staff in charge at the initial stage.For example, people who have been in the same department for a long time are of high value, and it was only natural that the general manager would know everything best.On the other hand, in the private sector, IT trends change every three months, and there are few horizontal or company-wide connections with other departments.Despite opposition from the field, the private sector is able to rotate young section chiefs.A major foreign-affiliated IT company, which accounts for most of its sales in the private sector, originally developed mainly in Southeast Asia and infrastructure in Japan. The following work was completely assigned to a premium partner, so I thought it was an opportunity and acted on my own.After that, we were able to propose the formation of a team of allied forces such as major IT companies, Focus Systems, and other companies as a primary contractor.
I don't know much about IT, so I don't give detailed instructions about what to do on a daily basis.In existing operations, we give the site a certain amount of discretionary power.As for new business fields, we don't have a policy of leaving it to newly hired people, but to employees who raise their hands in the Business Creation Office.I am a member of the industry-academia collaboration contest, and I am working on interesting initiatives such as setting up the Focus Systems Award and collaborating with universities.One such area is medicine.
"Individual Responsibility", "Corporate Responsibility" and "Social Responsibility"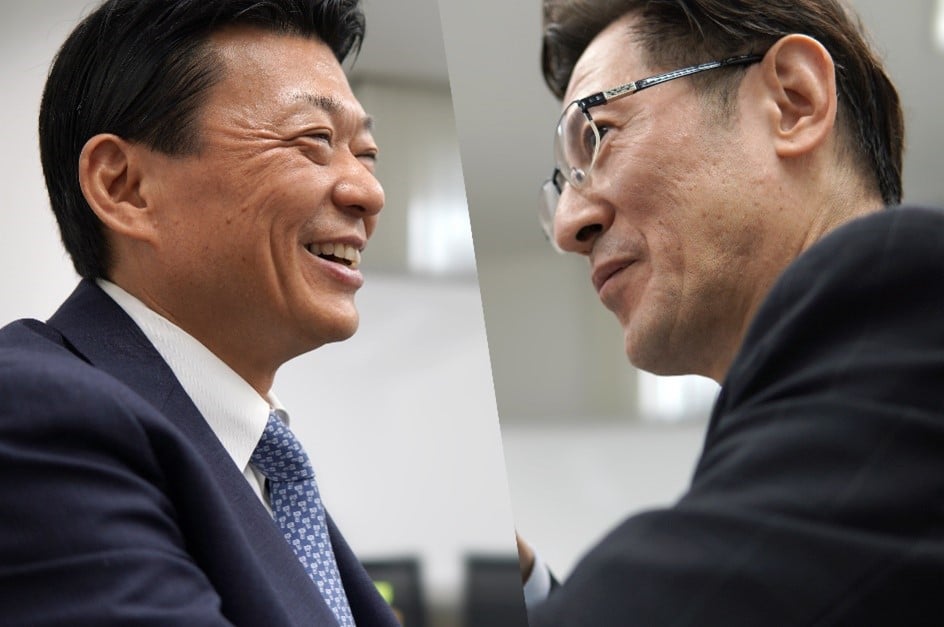 Woods:As the scale of a company grows, it inevitably comes with a responsibility to society as a whole.I believe that a company belongs not only to its shareholders, but also to its employees and their families.Therefore, we have to create added value for the company.First, individuals demonstrate added value.Then demonstrate value at the team level.spread its value to society.Let's take an orchestra as an example.The So-called personal practice is personal responsibility.It is corporate responsibility to be instructed by the conductor in an ensemble.It is the audience that evaluates it, which is sales and social responsibility.No matter how hard we try to play our music, if the audience doesn't think it's good, it can't be called good music.Under such circumstances, I am making steady efforts to explain how each and every employee should demonstrate their value, but I try to speak in the words of top management along with explanations of the company's situation repeatedly through explanations and president's remarks.
Morimoto:As social issues are challenges, they cannot be solved in a straightforward manner. It is not so easy to contribute to society through AI technology and business. Even at FRONTEO, we are making continuous efforts and hardships every day to complement and organize resources and talents in expanding our business and regions.It is quite difficult to continue to operate a business with conviction, and some members join the company when the business is doing well and quit when the cloudy sky comes into view. I'm here.
Woods:I am concerned that many of our employees, who support us today, take our ever-growing business performance for granted.More and more employees don't know about Focus Systems in bad times.The time has come when we need to work in a way that doesn't make us feel lukewarm, that we can go on as we are, or that we can do something new without doing anything new.
―― Please tell us about the prospects for new business models that include AI.
Woods:We feel that there is a limit to the artificial business that allocates the necessary number of people according to the work hours and days of the project, so we are actively promoting primary contracting and in-house product development, but it is inevitable that we will develop new fields and business models. I guess.We see room for further development in the field of education in particular.It is clear that educational institutions, especially universities, will be weeded out if they do not promote DX against the backdrop of a decline in the number of students due to the declining birthrate.However, the university is a conservative world, so how to screw business is a challenge.Currently, we are conducting joint research such as AI image analysis in the medical field through industry-academia collaboration, but the medical field is traditionally divided vertically.That's why I think we can make interesting developments in that field.
Morimoto:In the medical field, I would like to further develop my business. Currently, there are no winners in AI technology, and that is why I am enthusiastic about making Japan the birthplace of innovative AI.Our business is AI-based decision support for lawyers, doctors, economic security experts, and so on.