Overview
They have noticed that focusing on the enormous quantity of medical data that is accumulated on a daily basis—especially the text information recorded by those involved in healthcare work—and conducting an in-depth analysis for detection of data fluctuations can be greatly beneficial to the healthcare industry.
Applying state-of-the-art word and document embedding techniques and rigorous statistical implementations, they deliver objective, transparent, and reproducible analysis to accommodate healthcare professionals' demands.
Diagnosis support
FHC's AI-based technology reads written entries from examination records and brings a new objectivity to the evaluation of new drugs. By combining this technology with conventional quantitative / structured data analysis, it is possible to make the evaluation of pharmaceuticals even more precise.
Precision medicine AI system
PROMPT (Project for Objective Majors using computational Psychiatry Technology)
Pain care support AI system, etc.
Healthcare Operational Support
FHC's AI can be used to analyze hospital incident reports, including data on patient conditions from electronic folders as well as the text data of free comments found in daily records of examination and treatment.
AI-based system to mitigate patients' risk of falling
Caregiving support system, etc.
Pharmaceutical industry support
With the globalization of the pharmaceutical industry, pharmacovigilance continues to grow in importance. With the aim of making pharmacovigilance work significantly more efficient and of higher quality, they will contribute toward the management of safety information for pharmaceuticals.
Pharmacovigilance support system
R & D support
Medical representative support, etc.
Services and Products
Mental disorder diagnosis support
(under development)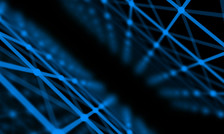 FRONTEO Healthcare's new AI to analyze patient conversation data and indicate an objective index for mental disorders.
System to mitigate patients' risk of falling
(under development)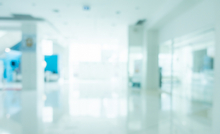 This system records symptoms which are regarded as potential signs of a patient's risk of falling in an electronic medical record and scores them. It supports decisions on care plans by identifying patients with a high risk.
Pharmacovigilance support (PV, Side effects report)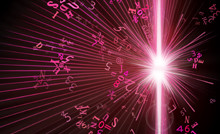 With the AI ​​identifying cases of adverse side effects through analysis of text data in the reports, pharmaceutical companies are provided with support to enhance accuracy of medicinal monitoring / pharmacovigilance tasks and improve efficiency.
Other development / product pipeline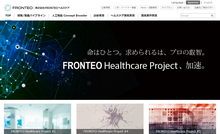 There are over 10 projects currently underway. For more information, please refer to the Pipeline page on the website of FRONTEO Healthcare, Inc.
Read More