[Exhibition Report] We exhibited at "FIT 2019 (International Financial Information Technology Exhibition)"!
Corporate Communication Team
FRONTEO exhibited at the "FIT 10 Financial International Information Technology Exhibition", the largest IT fair for financial institutions in Japan, held at the Tokyo International Forum on Thursday, October 24th and Friday, October 25th.
This event was sponsored by the comprehensive financial newspaper "Nickin" (Nippon Financial News Agency). More than 200 companies exhibited this time, and various solutions for financial institutions were exhibited, seminars, and demonstrations were held.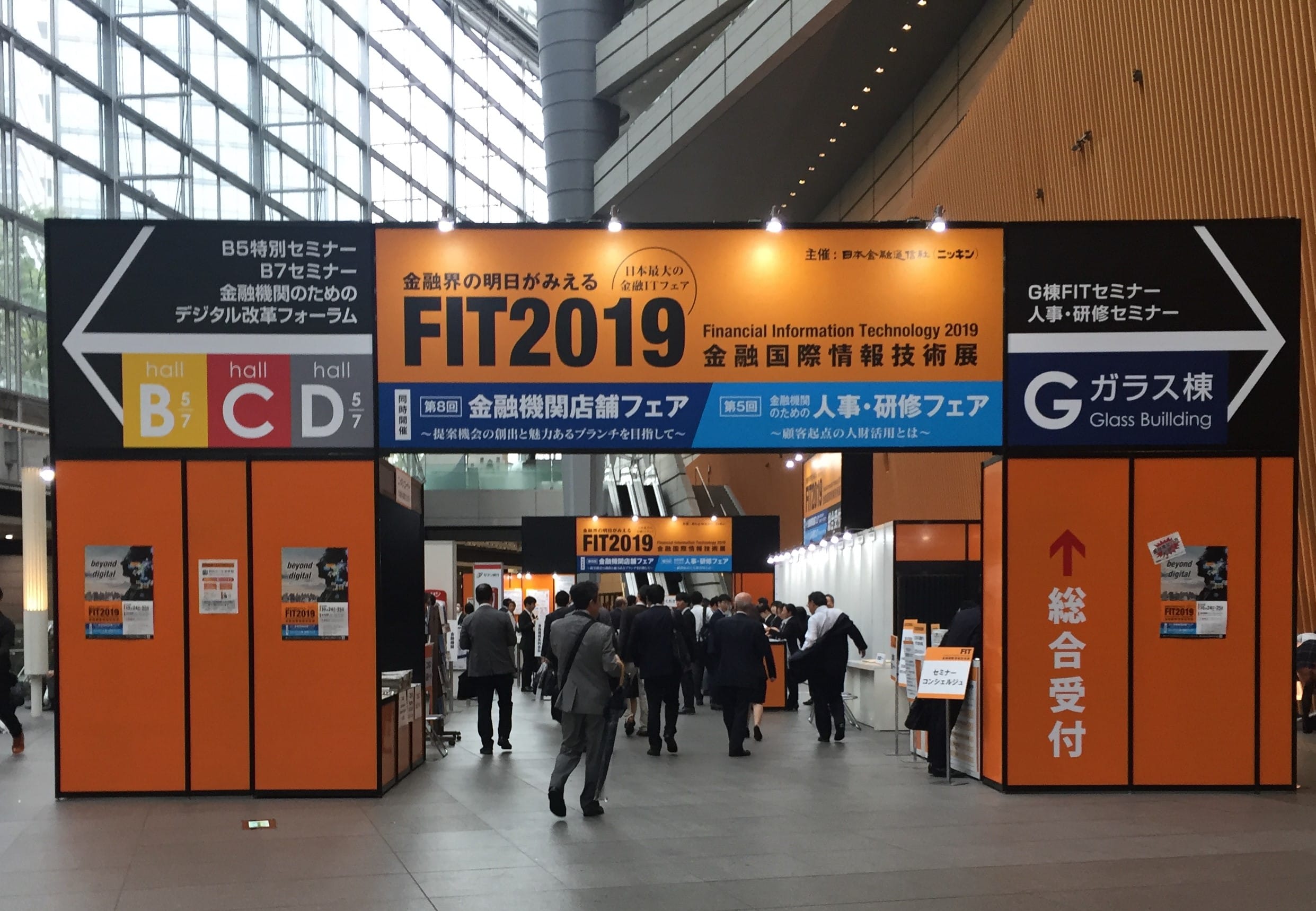 FRONTEO, which will be exhibiting for the second time following last year, will provide solutions and services for "compliance measures," "harassment measures," and "business assessment" that utilize the proprietary natural language processing AI engine "KIBIT G2" at its own booth. Was introduced.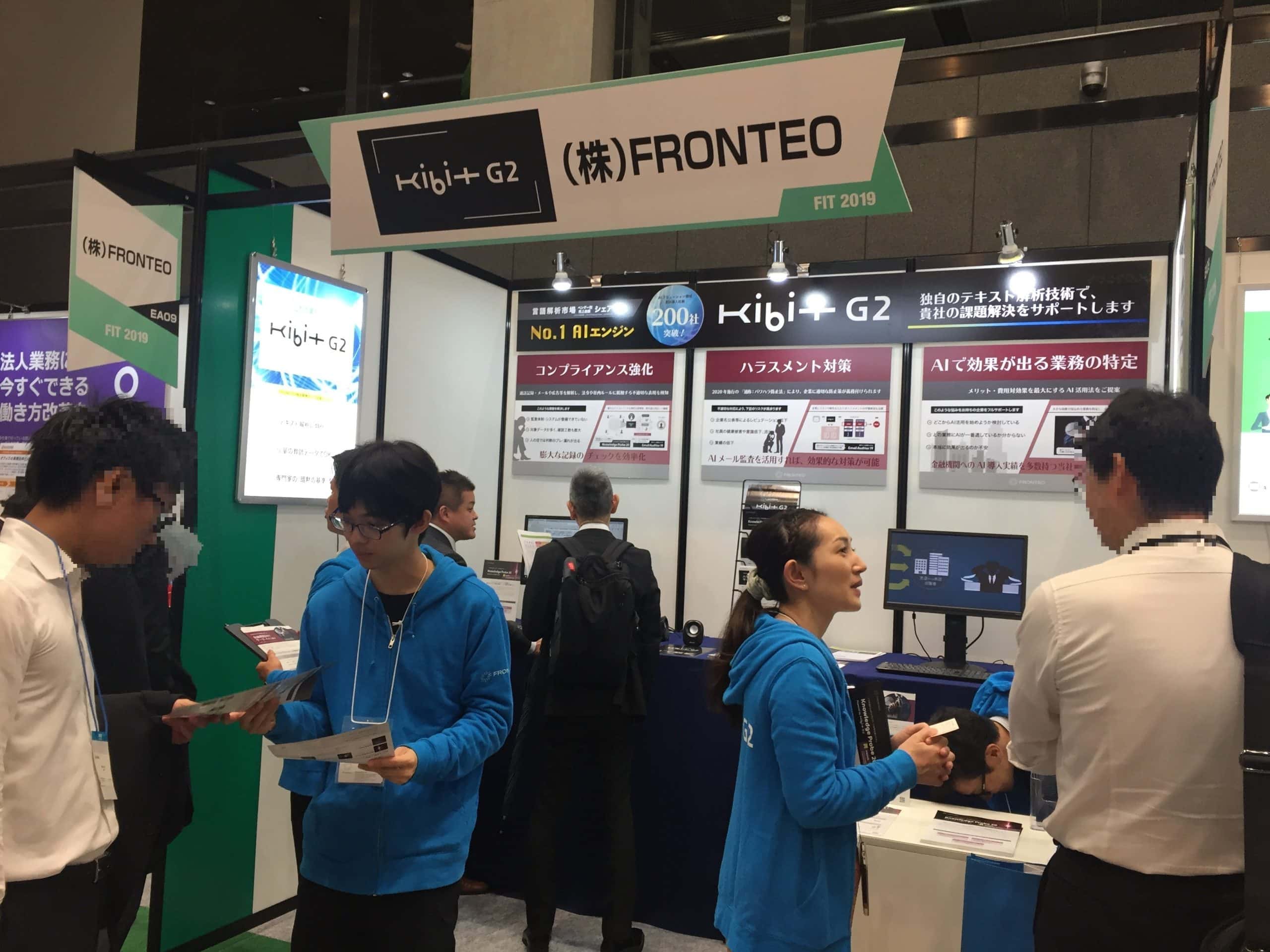 The financial industry is one of the most regulated industries, and compliance measures have become an important issue, so many visitors were interested in FRONTEO's solutions.
Appropriate compliance with various regulations and guidelines in the sale of financial products and prevention of non-compliance by sales staff are also important in corporate reputation management, and companies have taken these measures. Therefore, it is required to further improve work efficiency and strengthen proposal capabilities.
KIBIT analyzes sales reports such as daily reports and the content of communication with customers by learning texts of contents that have been pointed out in the past as teacher data, and scores exchanges that are at risk of non-compliance. Ring and line up.It is being used as a new RegTech solution for efficient response in companies whose compliance costs are on the rise.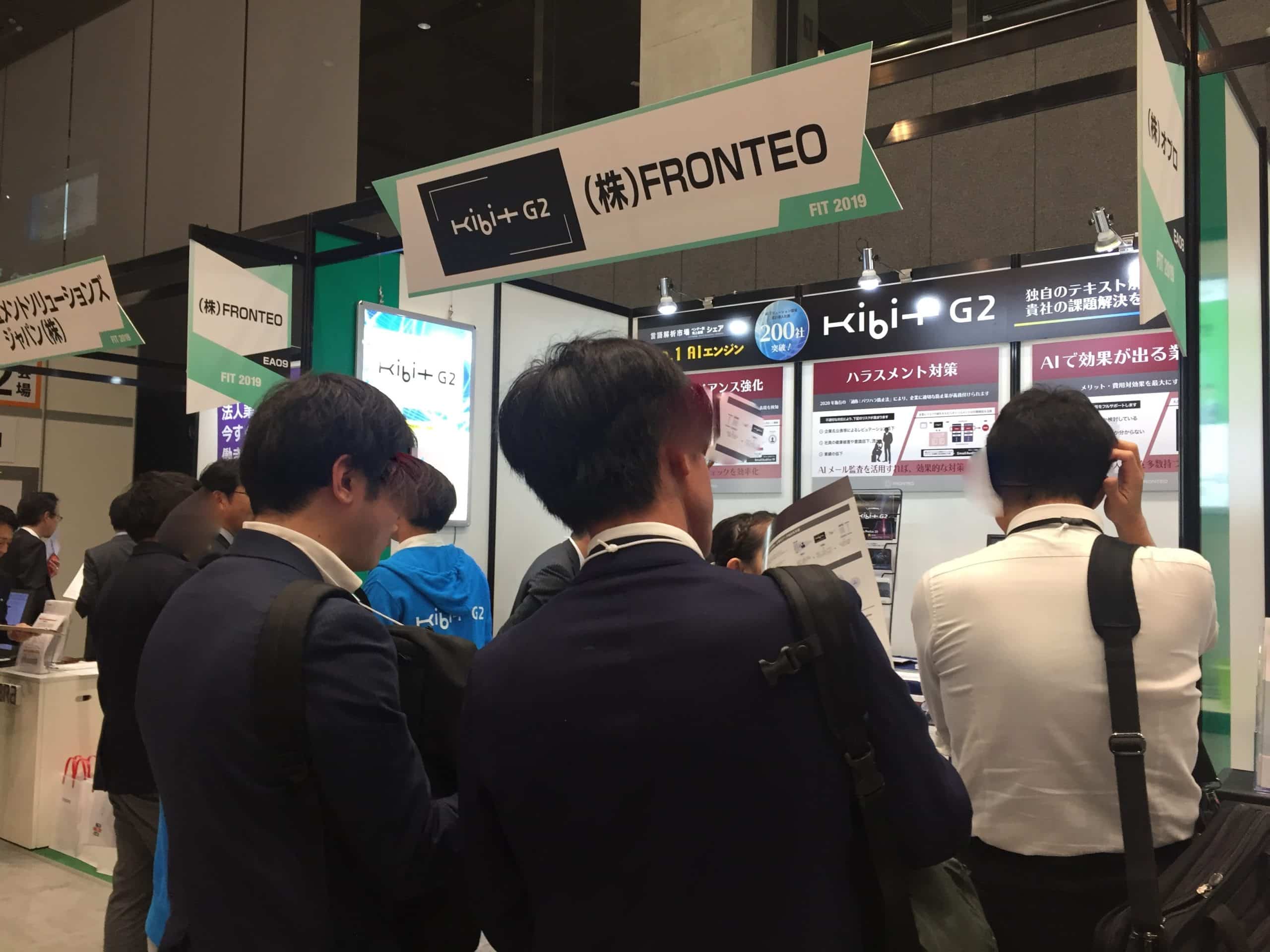 In addition, at the exhibition booth of "INES", which is also our KIBIT sales partner company, "KIBIT" was introduced as an internal audit solution.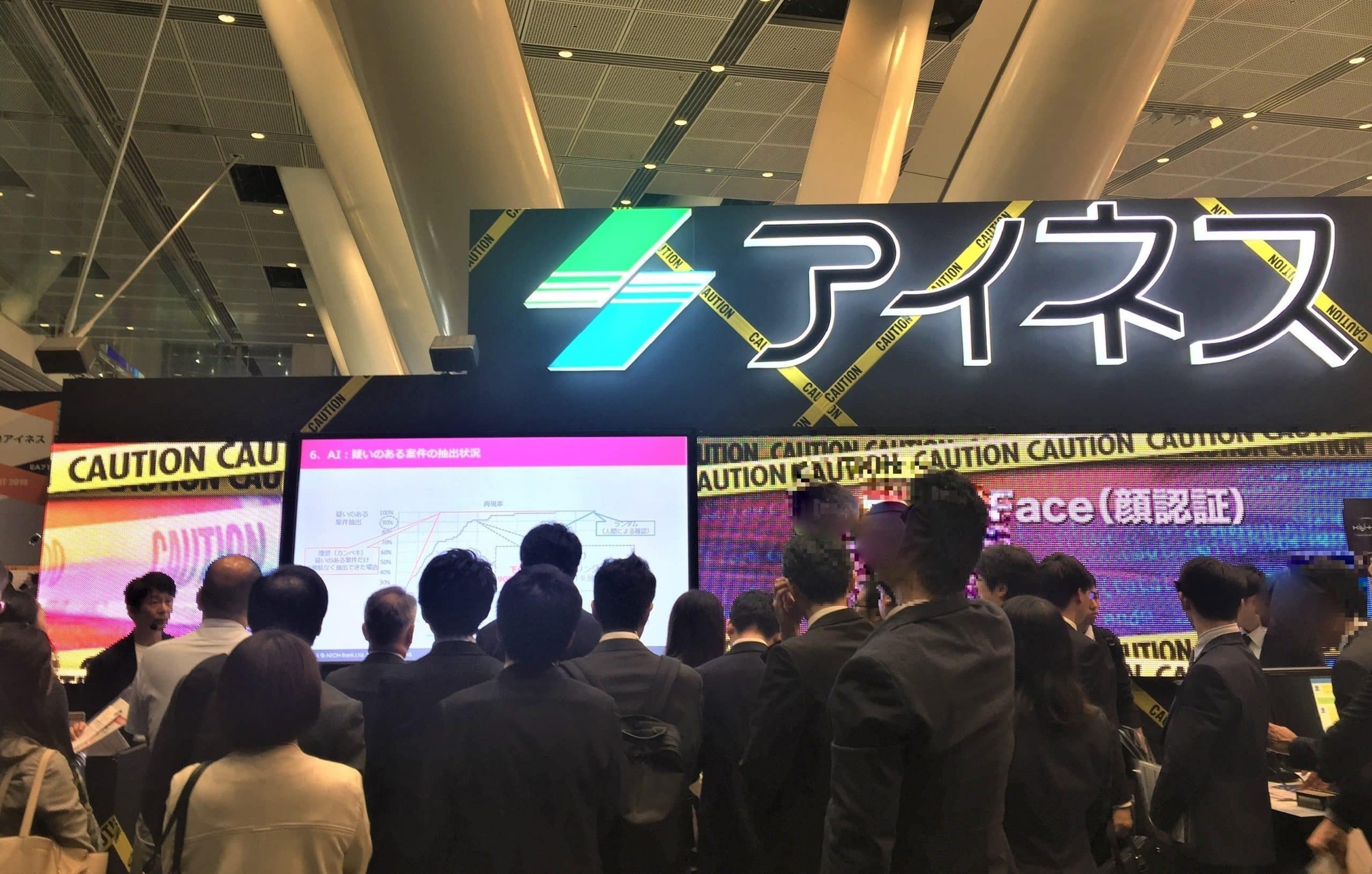 On the 25th, AEON Bank, which is also a user company of "KIBIT", gave a special lecture entitled "Introduction and operation of interview record monitoring by utilizing AI x RPA" at the INES booth. Introduced the AI ​​x RPA success story in.
Many visitors stopped by the story that they succeeded in streamlining the monitoring of interview records related to investment trusts and other investment products with AI x RPA and reducing the number of monitoring cases by the human eye by 60%. I was listening.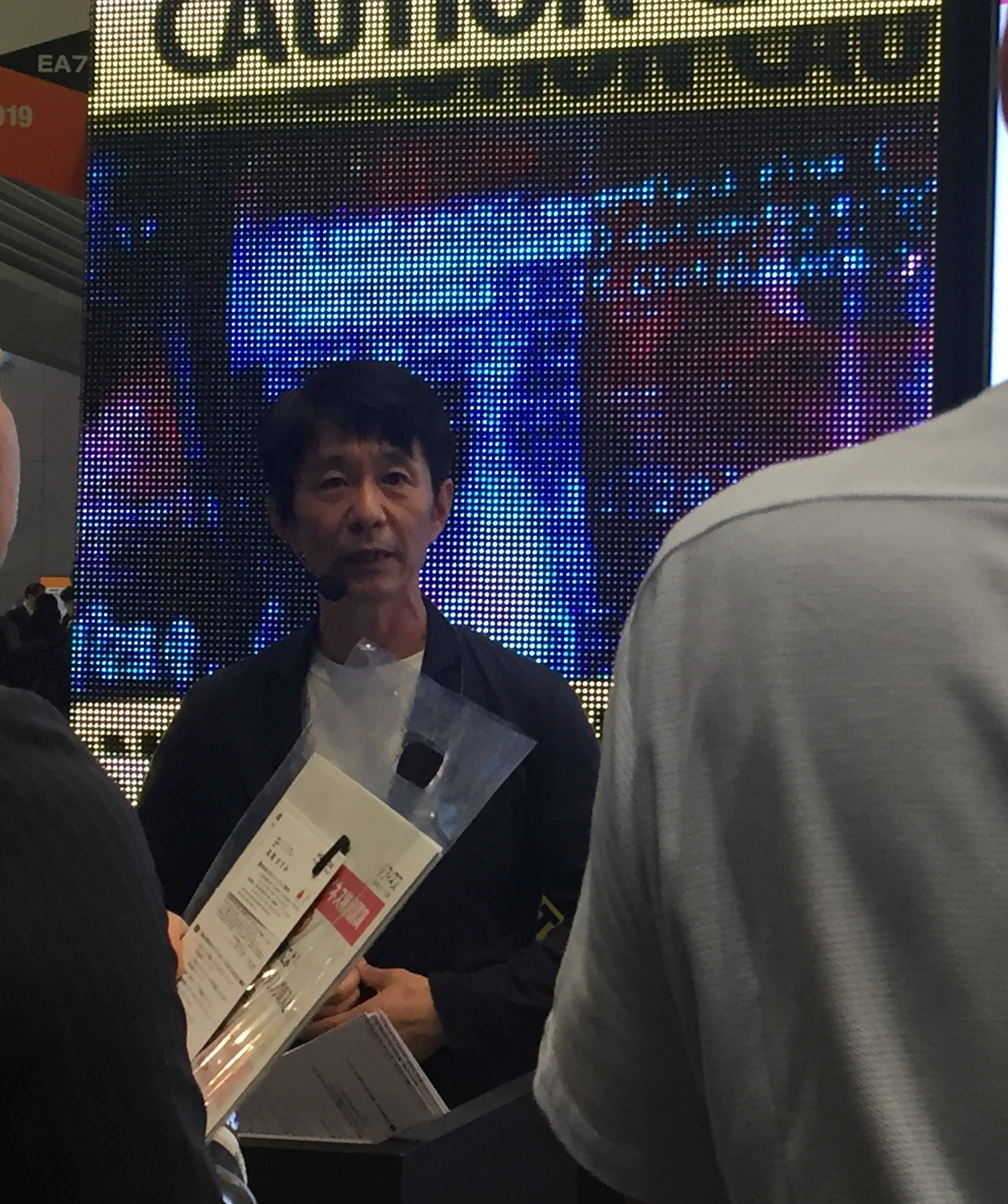 Mr. Takeo Kosugi, General Manager, Legal and Compliance Department, AEON Bank, Ltd. gave a lecture
FRONTEO will continue to exhibit and hold exhibitions and seminars in order to further spread the business utilization of "KIBIT G2".We also offer online seminars so that customers living far away can learn about our solutions.For more information on our AI solutions and servicesClick here for more information..