Image MASSter Solo-4 G3 Plus Forensic Enterprise
ICS
---
Evolved next-generation multifunctional evidence preservation tool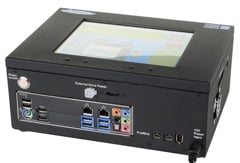 The supported interfaces have been increased and the processing performance has been improved without impairing the functions installed in the conventional Solo-4 Forensic.
It is a next-generation multifunctional evidence preservation tool that can be easily operated with a touch panel and has all the functions necessary for evidence preservation.
Features
All the basic data acquisition functions required for forensic surveys are included, and it is possible to respond immediately at survey sites where various situations are expected.
The OS is equipped with Windows® operating system.By installing the evidence analysis software, you can easily analyze the acquired data on the spot.
The CPU is equipped with a 4th generation Intel® Core ™ i7 processor.Demonstrates excellent performance for high-load processing and multitasking.
It also supports USB3.0 and IEEE1394 (FireWire) interfaces, which were previously only available as options, as standard. It also supports SATA 6Gb / s (SATA3.0), realizing high-speed data transfer (maximum 32GB / min) with various interfaces.
Supports SAS / eSATA as standard.By using an optional adapter or media card reader, it is compatible with IDE (1.8 inch / 2.5 inch / ZIF) and various memory devices.One-to-one parallel copy at the copy source and copy destination, and cross copy such as IDE → SATA are also possible.
Since the peripheral device is an expandable type, it can also be used with SCSI and Fiber Channel interface devices using the Expansion Box (* see options).
By using the LinkMASSter Option CD (* see option), you can quickly acquire data via the network even in situations where it is difficult to remove the HDD from the PC.
Evidence The copy source port is set to write protection to avoid writing trouble to the device.
Hash value is generated while copying. (Compare verify is also possible)
It supports not only 100% physical copying, but also copying with non-writing forensic images.

LinuxDD image format

Acquires the recorded information of the copy source as an image file in a safe state.

EnCase (E01) image format

In addition to the functions equivalent to LinuxDD, it is possible to compress the acquired data.

We have introduced a new Operation that copies from one copy source to two devices using different copy methods (LinuxDD copy or E1 copy & 2% physical copy).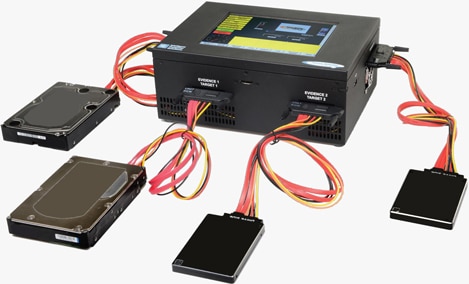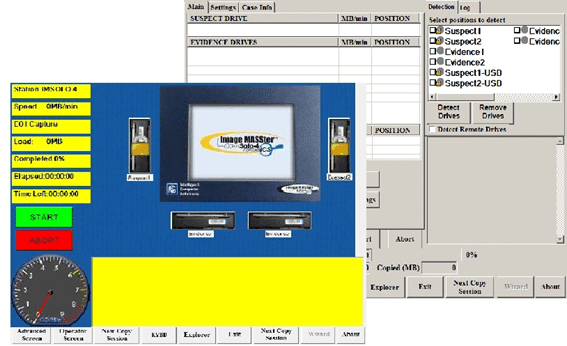 Image MASSter Solo-4 G3 HDD connection image
Image MASSter Solo-4 G3 operation screen
Product Info
Main functions (operations)
100% physical copy (Single Capture)
LinuxDD copy / LinuxDD restore / LinuxDD hash verification
E01 copy / E01 restore
LinuxDD copy & 100% physical copy / E01 copy & 100% physical copy
→ Two types of data can be duplicated at once from one copy source.
Drive hash value calculation (CRC32 / MD5 / SHA-1 / SHA-256)
Drive format (exFAT / NTFS)
Data erasure (user overwrite count / pattern specification / DoD / Secure Erase)
* E01 operation is also compatible with Ex01.
Other functions
View / write data in the drive with Volume Mount
HPA / DCO area handling, clipping at specified capacity
Encryption / decryption of acquired data
Parallel operation of multiple operations
Log information
Operation log (detailed HDD information, operation details, etc.)
Audit trail (investigator name, project name, maintenance location, etc.)
Hash value of copy source / destination
Product Specifications
Power supply 100 – 240V / 50-60 Hz
Power consumption 9W
Operating temperature 5 to 55 ° C
Operating humidity 20% -60% * No condensation
Body weight about 2.1kg
Body dimensions approx. 270 mm x approx. 98 mm x 194 mm
Maximum transfer speed 32GB / min
Supported interfaces

SAS / SATA

4 ports (copy source: 2 ports, copy destination: 2 ports)

USB3.0

6 ports (copy source: 2 ports, copy destination: 2 ports, others: 2 ports)

eSATA

2 port

FireWire

3 ports (1394a: 1 port, 1394b: 2 ports)

Gigabit Ethernet

2 port

■

The IDE can be supported by using the included conversion adapter (3.5 inch x 1, 2.5 inch x 1).

■

SCSI, microSATA, ZIF, Fiber Channel, and various media cards are also supported as options sold separately.

Other interfaces

PS / 2 (keyboard / mouse) * Touch panel / software keyboard compatible
Display port
Audio terminal (microphone / speaker)
HDMI

Number of simultaneous copies possible: 1: 2, 1: 1 (2 systems available at the same time)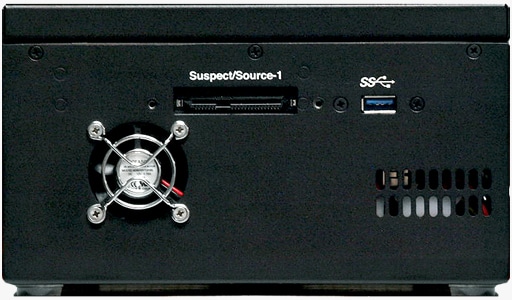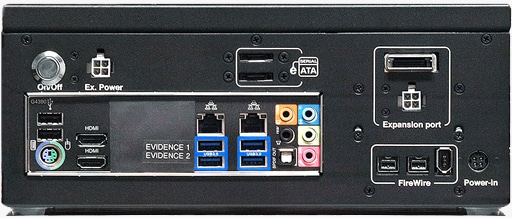 Options
LinkMASSter Option (MAC CD)
IDE 1.8 inch adapter
ZIF adapter
microSATA adapter
Expansion Box / SCSI option
SCSI Low Voltage SCA-80 Adapter
SCSI Wide to SCSI Narrow Adapter