[held on January 3th!15th Economic Security Study Group] Security in anticipation of an emergency in Taiwan -Priorities of defense expenditures and special important goods that companies should know now-
On December 2022, 12, a Cabinet decision was made to revise the three security-related documents, which Prime Minister Kishida described as a "major shift in Japan's post-war security policy."
For the first study session on economic security in 2023, we invited Professor Toshiyuki Ito of Kanazawa Institute of Technology Graduate School, who is known as an expert in security theory and risk management, and is active in various fields such as writing and giving lectures. The focus and background of the defense budget, which will see a major increase in the total amount over the next five years from fiscal 2023 to 5 trillion yen from the current plan of 27 trillion yen, subsidies and restrictions under the Act on Promotion of Economic Security, and specific important items decided by the Cabinet on December 43. Please explain about 12 fields of supplies. FRONTEO will introduce examples of supply chain analysis from among specific important materials.
---
【Webinar Summary】
◆Theme: Security in anticipation of Taiwan emergencies -Priorities of defense spending and specific important materials that companies should know now-
 
◆ Date: September 2023, 3 (Wednesday) 15: 15-00: 16
◆ Webinar type: Zoom Webinar
  
◆ Participation conditions: For companies
Participants from the same industry, individuals, and free e-mail addresses are not allowed to participate.
For details of the study session
here
---
lecturer
Kanazawa Institute of Technology Graduate School 教授
FRONTEO Inc. Strategic Advisor
Toshiyuki Ito
Graduated from the Department of Mechanical Engineering, National Defense Academy, and completed the master's program (area studies) at the University of Tsukuba.Became a submarine rider in the Maritime Self-Defense Force.Captain Hayashio, Defense Attaché of the Japanese Embassy in the United States, Commander of the 2nd Submarine, Chief of the Public Relations Office of the Maritime Staff Office, Chief of the Information Division, Information Officer of the Defense Intelligence Headquarters, Chief of the Command and Communication Information Department of the Maritime Staff Office, Maritime Self-Defense Force After working as the second art school chief, the integrated staff school chief, and the Maritime Self-Defense Force Kure district general manager, he has been a professor at the Kanazawa Institute of Technology Graduate School (Toranomon Campus) since 2 (Department of Innovation Management, Graduate School of Innovation Management).

Specialty: Leadership theory, organization theory, security theory, media theory, international relations theory, crisis management
Treatises / Books:
Dissertation: Russian Foreign Policy (Analysis from Cultural Anthropological Aspects)
・ Book: "Leadership can be acquired by anyone" (AlphaPolis 2018)
・ Supervision: "Defense Simulation! Self-Defense Forces vs Unified Korea" (Takarajimasha 2020)
・ Many contributions to Sankei Shimbun Seiron column authors and other newspapers and magazines
Awards: Received "The Legion of Merit" from the US Defense Attaché for his work as a Defense Attaché, and "The Legion of Merit" from the US Defense Secretary for his work as Chief of the Sea
Other specialized information: He is a director of the Japan Society for Security and Crisis Management, a permanent member of the National Defense Association, and a director of the Japan Leadership Association.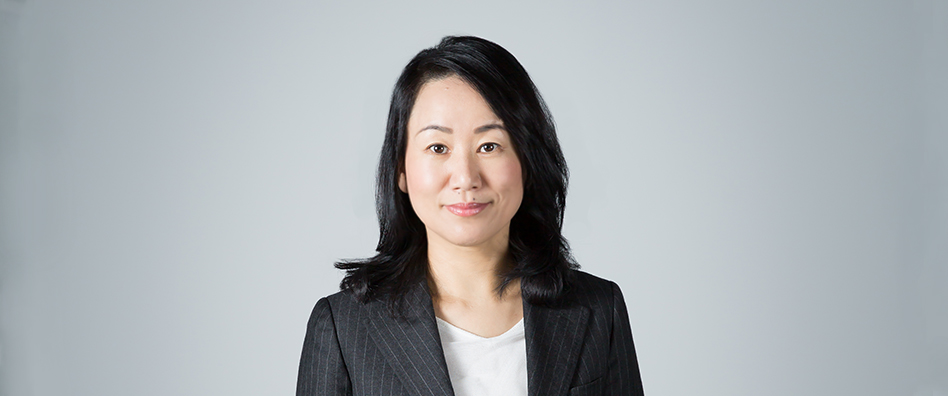 FRONTEO Inc.
Director / AI Solution Business Management and President's Office Manager
Mari Yamamoto


After joining an advertising agency, he was enrolled in a risk management company.Launched the mental health care business, executed business plans, product development, marketing and sales strategies, and led the company to the top market share in the industry. Appointed as a director in 2014 and listed on the First Section of the Tokyo Stock Exchange in 2017.
Participated in FRONTEO in 2018, became a director in 2020, and is in charge of and directs the president's office and the entire AI solution business.
In the life science AI business, we promoted the development of diagnostic support, disease prediction, and drug discovery support AI systems using the artificial intelligence engine "Concept Encoder", and directed the launch of the world's first medical device using language analysis AI.Take on the challenge of new areas in life science.
In the business intelligence business, we utilize the artificial intelligence engine "KIBIT" to support corporate DX promotion.In the field of economic security as well, we are advocating a change in consciousness together with experts and researchers, and developing intelligence-based solutions for governments, government agencies, and companies.Help companies make strategic decisions with a fact-based approach.
As a top company in the field of natural language analysis, he plans and directs the growth strategy of the AI ​​solution business.