I went to LegalTech New York!
FRONTEO exhibited a booth at the world's largest legal tech event "Legaltech New York 2019" held in New York from January 1 to 28, 31, and this time the technology competition "Product" was held for the first time. I have also participated in the "Innovation Competition". (Already reported with 4/2019:
FRONTEO was selected as a finalist at the Product Innovation Competition of the world's largest legal technology exhibition "Legaltech New York 2019"
) We would like to introduce you to the venue and the presentation at the competition. Legaltech New York is the world's largest annual legal tech event, marking its 36th anniversary this year.Keynote speeches, workshops, conferences, exhibition halls, and other venues for legal industry vendors around the world to introduce the latest technologies that are useful for legal business, and for legal industry stakeholders to gather information like no other.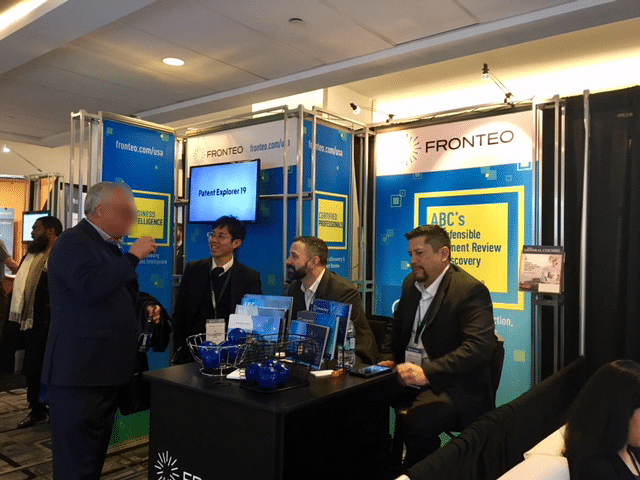 FRONTEO has been exhibiting at the booth every year since 2008, and this year as well, we worked hard with the sales staff of the US office to promote the FRONTEO solution so that it would be widely known.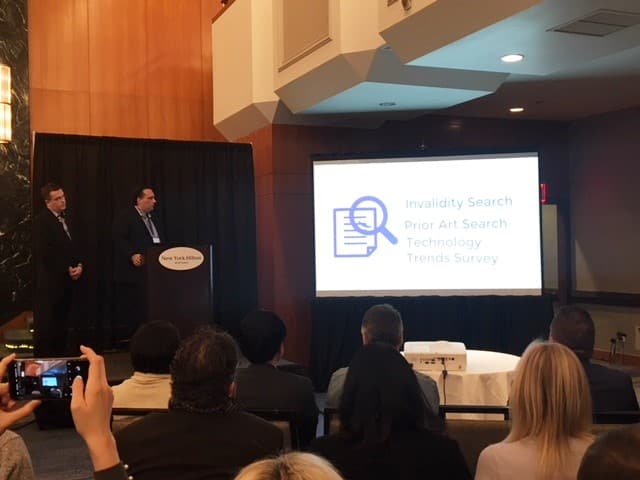 It's finally time for the Product Innovation Competition presentation.The "finalists" who were selected in the top 7 in advance will give presentations in order. FRONTEO is a patent search and analysis system "
Patent Explorer 19
I went to the competition.As a result of the competition, FRONTEO unfortunately couldn't win the championship (detailed rankings below the runner-up are not disclosed).The winner was Fastcase, which exhibited Analytics Workbench, a platform where users can freely decide the analysis method.It was a disappointing result, but I could see the challenges, so I think it was worth the challenge.I would like to make use of the lessons learned here and proceed with preparations for the next time.