It was introduced that Igasaki of the Business Solutions Headquarters took the stage at a roundtable discussion between the Financial Services Agency and startups.
Corporate Communication Department
At an event hosted by the Financial Services Agency on December 2018, 12, FRONTEO's Business Solutions Headquarters AI BizDevOps Lab. Director and Development Department Manager Igasaki took the stage, and the situation at that time was introduced in the press.You can see the fun of the FSA, startups and Fintech company speakers from the article below. Goodway
A roundtable discussion between startups and the Financial Services Agency, "Financial Services Agency Meetup XNUMXnd! Meetup with FSA" will be held!
Nikkei newspaper electronic version
Public-private exchange to promote FinTech, Financial Services Agency
* This article is for paid members only.If you register with your Nikkei ID, you can browse up to 10 books per month for free.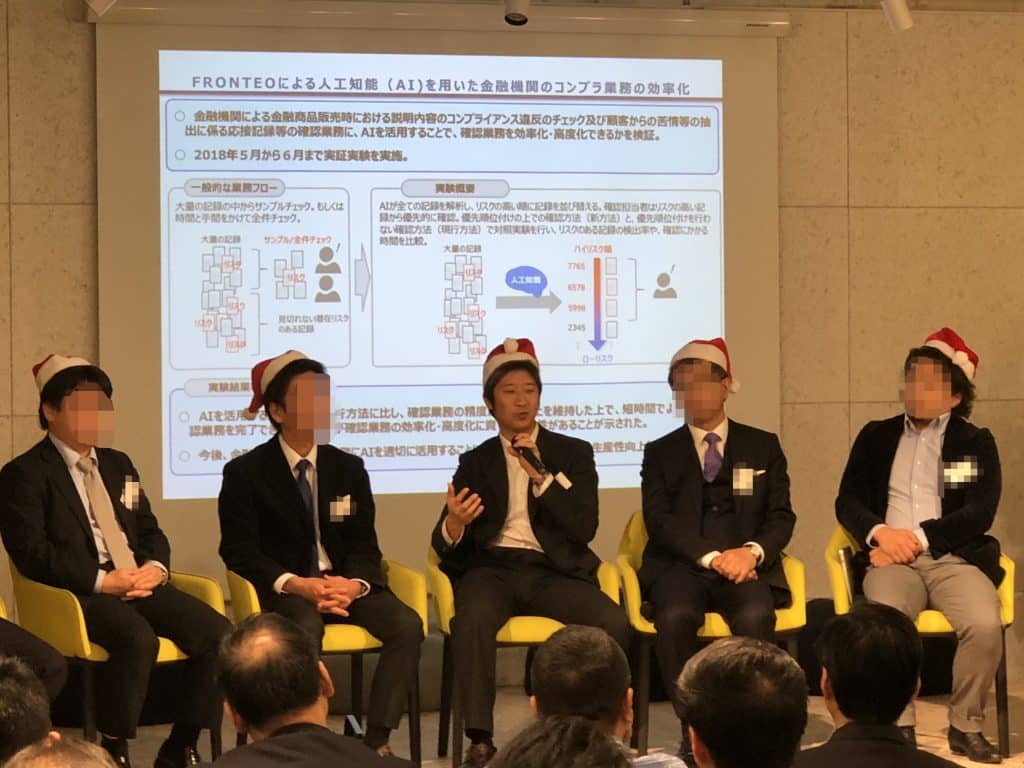 FRONTEO was adopted last year as the third support project of the "FinTech Demonstration Experiment Hub" established by the Financial Services Agency, and conducted a demonstration experiment with cooperating financial institutions.At the event, Igasaki introduced the background of the experiment to check the explanation contents at the time of selling investment products using the artificial intelligence "KIBIT" developed independently, the effect of using AI, the support for the demonstration experiment by the Financial Services Agency, etc. Did.