Curious "What is AI?" I will report on the AI ​​workshop for junior high school students!
Behavioral Information Science Institute
The other day, four junior high school students visited for a tour.This time I will report on that pattern!This study session starts with an in-house tour.At first, I was a little nervous, but at FRONTEO's core services, DOC (Discovery Operation Center: Lab for Discovery) and FOC (Forensic Operation Center: Lab for Forensic), I listened to the staff's explanations enthusiastically. I did.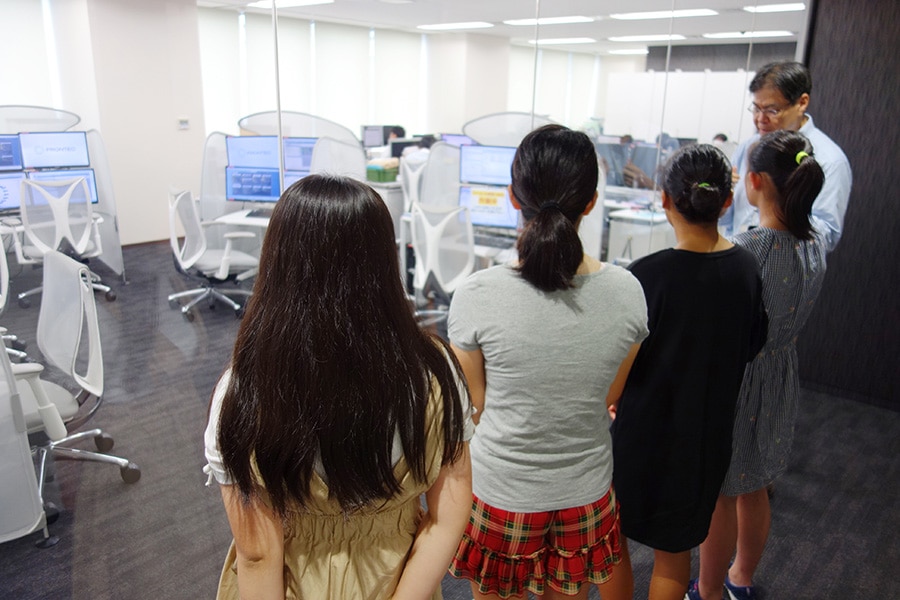 Next is a lecture on AI.It was said that junior high school students often hear the word "AI, artificial intelligence" on TV recently, but they didn't have a concrete image of what it was.By the time junior high school students enter society, AI will become more commonplace and will be used everywhere in society.In this lecture, we introduced the history and outline of AI, KIBIT developed by FRONTEO and examples of its introduction, but I hope that junior high school students will be able to think about their own future. ..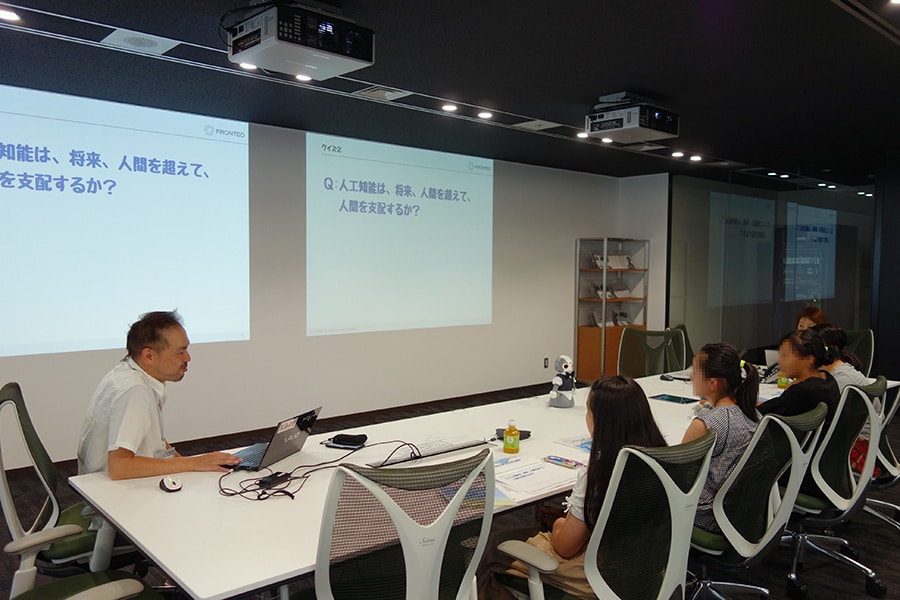 In the latter half of the study session, information extraction by KIBIT and content creation using the communication robot Kibiro were carried out in a workshop format.I wanted you to feel what AI is by actually experiencing this study session, and I emphasized these workshops. In information extraction using KIBIT, whether or not you can extract articles on the theme you want to find from news articles with various contents, KIBIT-equipped product "
KIBIT Knowledge Probe
I had you experience it.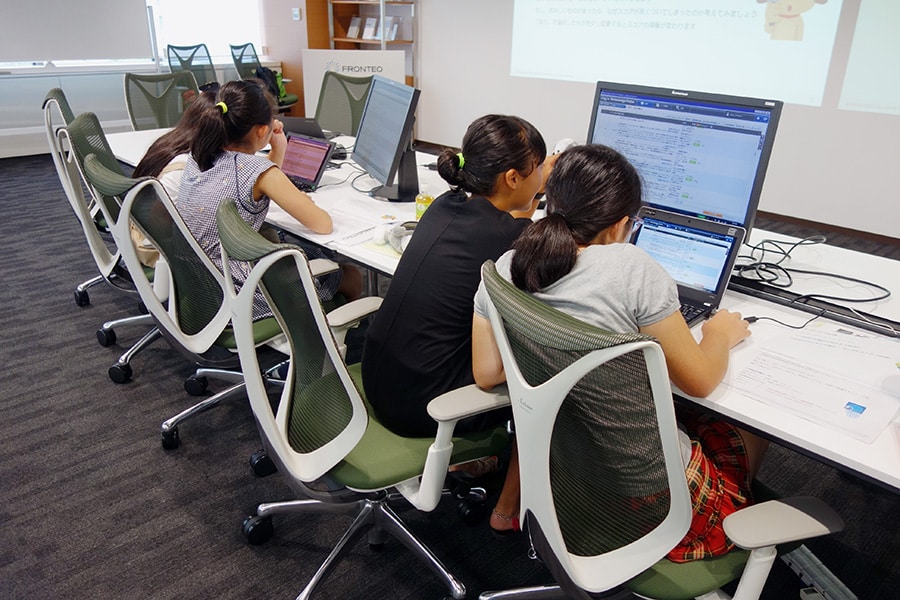 First of all, from a lot of news, we ask them to select 2 or 3 news items that they want to find, and KIBIT will learn from them as the correct answer.This small amount of teacher data is one of the features of KIBIT.After learning, if you analyze it, the article will be scored.And if you check in descending order of score, the article you selected first, that is, the article with similar content to the article you want to find, should be ranked high.Is it really possible to learn with a small amount of data?This time, we divided into two teams and extracted about "horror movie" and "soccer" respectively, but "the article of horror movie really comes to the top!" "There is no article of soccer where the score is low" It seemed that they were able to realize information extraction that does not rely on KIBIT keywords.In the subsequent content production of Kibiro, he is active in the reception of companies and the guidance of stores and showrooms.
Kibiro for Biz
Was used. "Kibiro for Biz" is used by linking Kibiro and a tablet device, and you can freely set the content to be displayed on the tablet and the lines that Kibiro speaks.This time, we asked the two teams to think about how to combine the images prepared in advance and what kind of lines Kibiro should speak according to the images.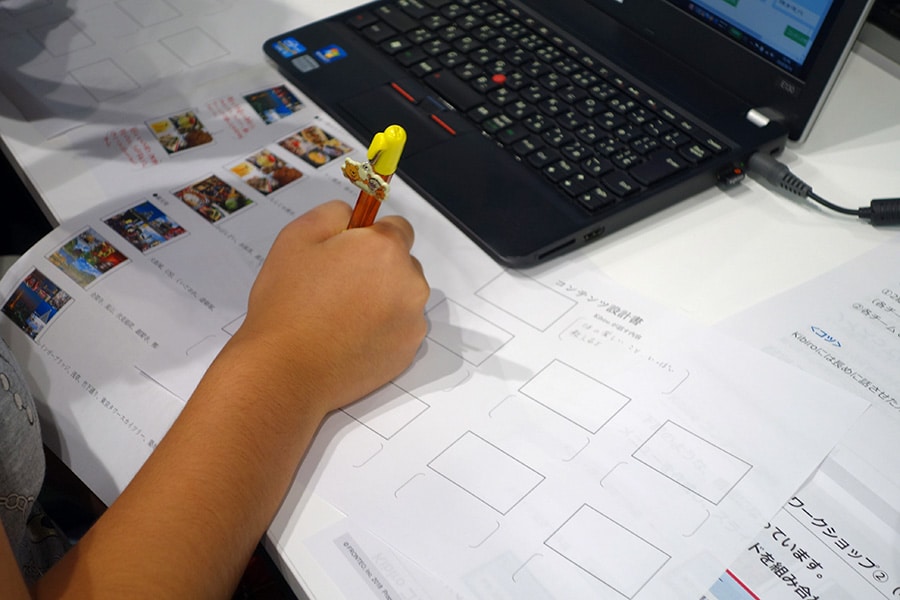 This time, I prepared photos of sightseeing spots and food in Tokyo, Osaka, and Kyoto.The team that created the content focusing on Tokyo and the greedy team that used all the slides, it was wonderful to have created each in a short time.When we announced each other's content, everyone was smiling, coupled with the cuteness of Kibiro.At the end, we had a free talk about work with young FRONTEO staff.We exchanged opinions on topics such as work stories that we rarely hear and how we should spend our time as junior high school students.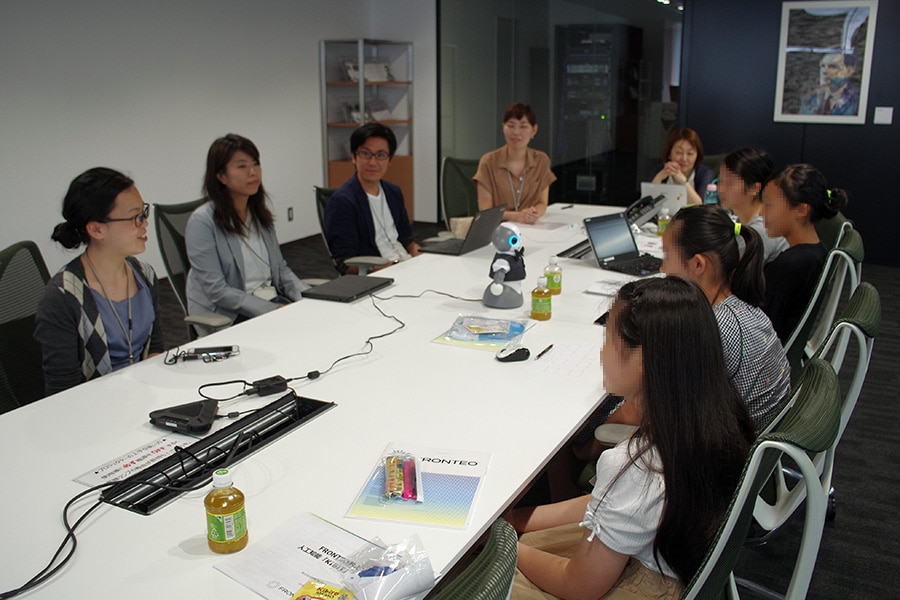 This is the end of the study session.Until I met the junior high school students, I was thrilled to see if they would be satisfied or enjoyed with the prepared contents, but I was relieved to see everyone's smiles.Later, I received a thank-you note from junior high school students, but I learned concretely what AI is like, how to interact with it, and what the working environment is like from in-house tours. All the staff reaffirmed the significance of holding the study session and workshop this time. FRONTEO contributes to the development of the AI ​​and software industries in various ways, such as not only participating in events such as the "Ministry of Economy, Trade and Industry Children's Day" introduced earlier, but also inviting students to the company to hold events like this one. I want to
---
[Event Report] Kibiro was exhibited at the booth on Children's Day of the Ministry of Economy, Trade and Industry for the fourth time this year!
https://www.fronteo.com/blog/news/20180904174102.html