[EXPO Report] We exhibited at the 3rd AI / Artificial Intelligence EXPO!
Business Solutions Headquarters
FRONTEO exhibited at the "4rd AI / Artificial Intelligence EXPO" held at Tokyo Big Sight for 3 days from April 5rd (Wednesday) to 3th (Friday). It will be the 3th consecutive year of exhibiting, starting with the pre-held event in 2016.Many AI-related companies that provide deep learning, image recognition / analysis, voice / natural language processing, robots, etc. will be exhibited at this exhibition, which is attracting attention as Japan's largest exhibition specializing in artificial intelligence.The total number of visitors exceeded 4, and it was very successful throughout the three days, and I felt once again that interest in AI utilization is increasing.
At our booth, we introduced the artificial intelligence engine "KIBIT G3," which was released last fall and is being introduced in various business fields.Recently, the number of visitors who have specific issues and purposes is increasing, not just collecting information on AI utilization methods, so "support work efficiency", "sales improvement support", "compliance strengthening" We divided the areas into three themes, and provided guidance on specific business utilization methods according to the interests of our customers.In addition, at the mini-seminar held in the area facing the front of the venue entrance, we will explain the features and mechanism of KIBIT G2 that "it is easy to introduce and utilize because it is possible to analyze with high accuracy with a small amount of teacher data" with examples of utilization. Did.Many people stopped by, and there were times when more than 100 people gathered.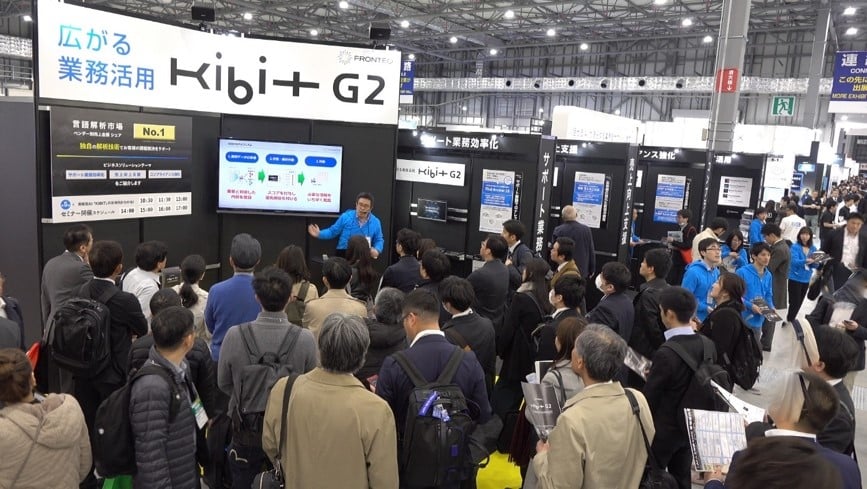 The industries of the customers who came to the booth were various, such as manufacturing, finance, and retail, but the most noticeable was the latest version of the Q & A system, which was launched on March 3.
Find Answer 19
(Find Answer One Nine) ".We have received many inquiries not only about improving the efficiency of support operations, but also about using it for various purposes such as data utilization and information retrieval in the research and development department.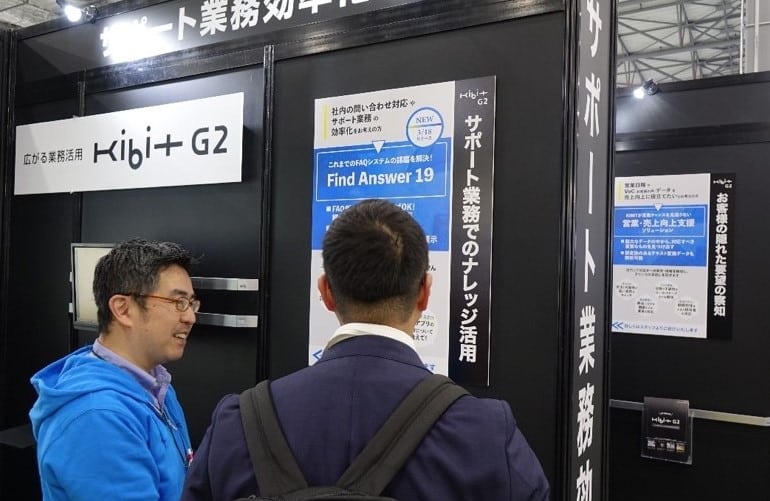 FRONTEO will continue to exhibit and hold exhibitions and seminars in order to further spread the business utilization of "KIBIT G2".We also offer online seminars so that customers who live far away can learn about our solutions.For inquiries about our AI solution
here
Please send to.