[Seminar Report] HR Solutions were introduced at "FUTURE of WORK JAPAN 2018"
Business Solutions Headquarters
FRONTEO's Business Solutions Headquarters supports various corporate activities by utilizing the products of artificial intelligence KIBIT.In the HR field such as recruitment, human resources, and labor, records related to "human resources" are created every day in the company, but qualitative data (text) contains useful information for the human resources department. KIBIT, which excels in text analysis, is good at it!Therefore, the HR event "FUTURE of WORK JAPAN 2018-Expo to meet future management and working styles" held at the Toranomon Hills Forum in Tokyo from September 9th (Wednesday) to 6th (Thursday), 7 (sponsored by Bizreach) ), And held a seminar on KIBIT utilization examples.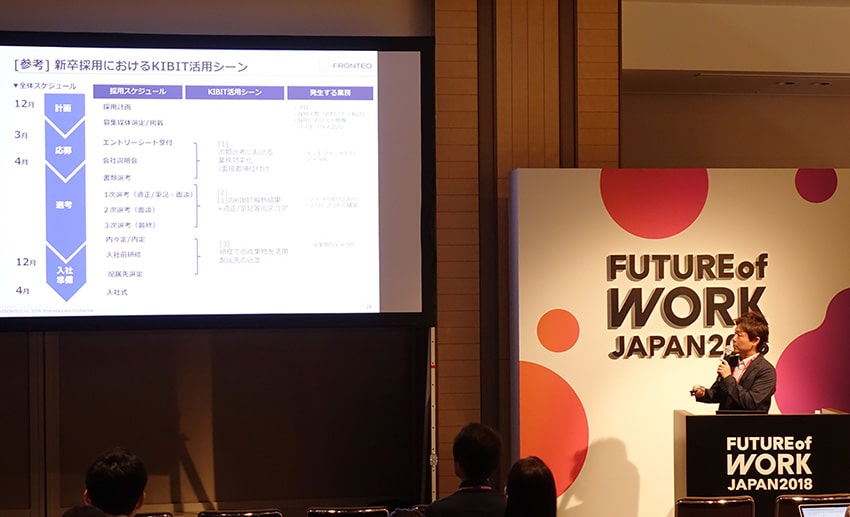 Mr. Masahiro Sato, who is in charge of the department specializing in HR solutions, took the stage.Further utilization of personnel data has a wide range of utilization from recruitment to education, human resource development, labor, and organizational development.At the hiring stage, KIBIT analyzes the "entry sheet" to rank which candidates are suitable for the company, and when allocating or transferring departments, the "interview record" is the best candidate for assignment. We have introduced examples that can be used concretely at each stage of human resources, such as presenting.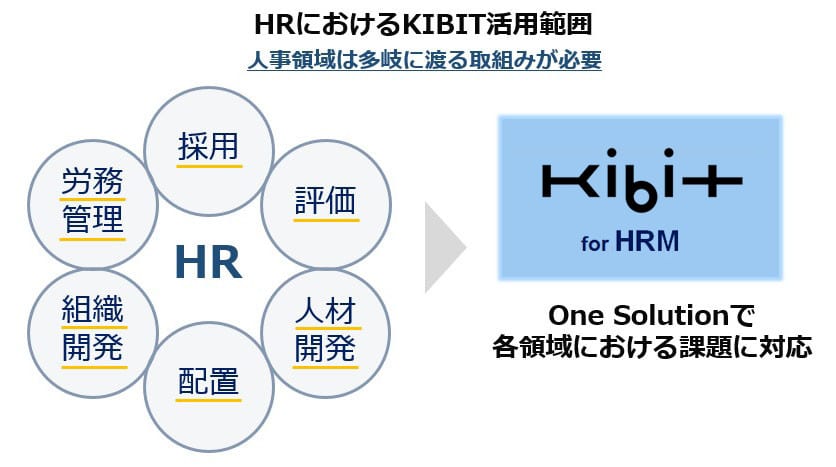 As the term HR Tech has recently appeared in the media, the introduction of new technologies is drawing attention in this area as well.On the other hand, according to an Internet survey conducted by our company in August this year, more than 8% of companies raised issues and anxieties such as "I do not know the image of utilization" in the HR field because artificial intelligence is a new technology.If artificial intelligence can analyze records that have not been utilized by learning what veteran employees of the Human Resources Department have judged from experience points, it will be possible to discover risks such as personnel mismatches and turnover, and to hire or hire them. Through training, you can get a chance to acquire and develop excellent human resources.From now on, through the opportunity of these seminars, we will tell you about our solutions and how our customers are actually using them. ■ Future Seminar Schedule September 50st (Friday) HR SUMMIT 9
https://www.hrpro.co.jp/hrsummit/
In addition to the overall picture of HR Solutions, we will introduce examples of employees who are likely to leave their jobs and young people who are growing up to discover and follow up on the signs of turnover (closed). ■ Please contact the following for seminars after October. Destination: Business Solution Headquarters Solution 10 Department TEL: 3-03-5463
---
■ About KIBIT-equipped products and services:
http://www.kibit-platform.com/