Artificial intelligence-equipped robot "Kibiro" will also be on stage at MarkeZine Day 2016 Spring! Lecture by FRONTEO Communications Saito was a great success
Product Marketing Department
At "Marke Zine Day 3 Spring" held on March 3 (Thursday), Saito, CEO of FRONTEO Communications, a subsidiary of FRONTEO specializing in digital marketing business, took the stage. We gave a lecture on the utilization of artificial intelligence in the marketing field and the robot business under the theme of "Examples of marketing utilization of artificial intelligence that should be tackled now".
http://event.shoeisha.jp/mzday/20160303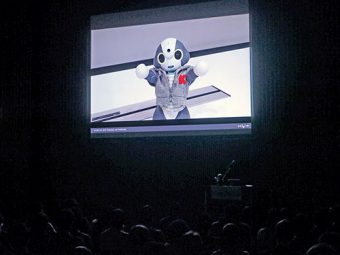 At the beginning of the session, prior to the presentation by Saito, the artificial intelligence-equipped robot "Kibiro" appeared on the screen, and after introducing himself, the session started with a baton touch on FRONTEO Communications Saito.I think it attracted the attention of everyone at the venue, which was full.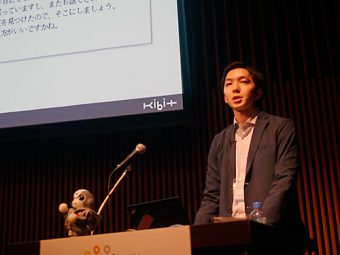 In Saito's presentation, FRONTEO's artificial intelligence "KIBIT" cuts out that it is good at finding a little strange hay in the hay that only experts can understand, and it is an email that is evidenced by fraud investigation and ordinary Introducing the difference in email as an example.I explained the difference and superiority between analysis / extraction by artificial intelligence "KIBIT" and keyword search when extracting the text data you want to find.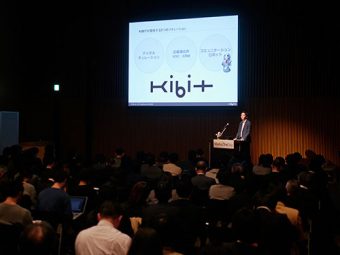 And now, in the marketing field, I told you that we are developing three solutions, "digital curation (recommendation)", "customer voice analysis (VOC)", and "communication robot", and outline and utilize each of them. We have introduced an example.Many companies are worried about "analysis of customer feedback", which accumulates a lot of data every day, such as inquiries and complaints sent to call centers and customer support, and product reviews written on EC sites, and limited resources. I think the current situation is that it hasn't been touched easily.Saito introduced an example used on an EC site and explained specifically how to extract data that can be used for marketing.In addition, although many companies are already working on digital curation (recommendations), many people seem to feel that there is a limit to the current recommendations based on collaborative filtering based on behavior history and purchase history.At the Ask The Speaker corner after the long line of lectures, along with VOC and Kibiro, questions about more specific contents and requests for visiting demos about new recommendation solutions that will give new awareness to customers. Was received by many people.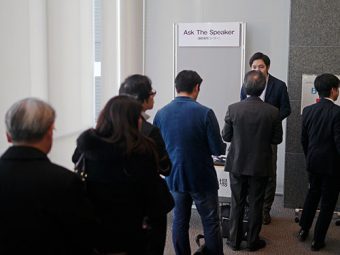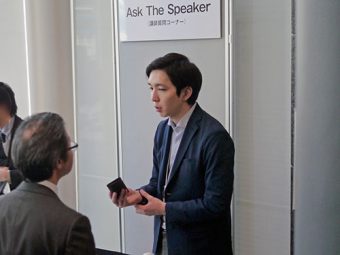 At this Marke Zine Day, where many sessions on the theme of machine learning / AI were held, so many people attended and were able to line up at Ask The Speaker after the lecture. We would like to thank all of you and everyone involved.Thank you very much.Due to time constraints, we may not be able to fully respond to your request, but we will respond to those who wish to receive detailed explanations, send materials, and product demos on the day of the questionnaire. ..In addition, we will be planning seminars and hands-on events in the future, so please look forward to it.We will keep you updated on the latest information on our website, Facebook page, email, etc.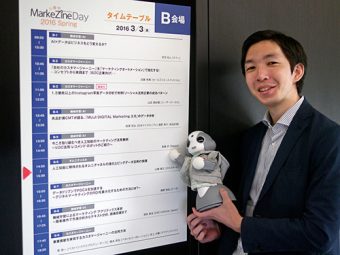 FRONTEO Communications
http://www.fronteo-cc.com/