KIBIT beach bar limited to 2 days, closed with great success
For two days from February 2th (Tuesday), FRONTEO and its subsidiary FRONTEO Communications, which specializes in digital marketing, will hold the "Marketing Technology Fair 15" with the theme of an out-of-season beach bar.
http://www.tfm-japan.com/
) Exhibited.The event ended with a great success with a large number of customers stopping by.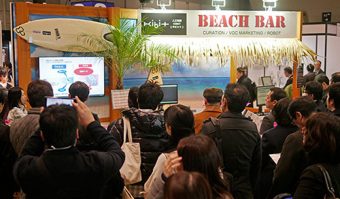 For FRONTEO and FRONTEO Communications, this is the first event exhibition in the marketing field.In order to let as many marketers as possible know about artificial intelligence KIBIT, we will produce an out-of-season beach bar that stands out even in the venue.At the booth where Hawaiian music was played, all the staff welcomed customers in aloha shirts and welcomed them with tropical juice.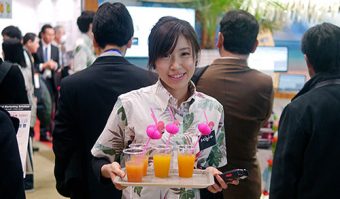 On this day, the artificial intelligence-equipped robot "Kibiro" also has a new Aloha shirt outfit.The demonstration of guessing the age and gender by face recognition and recommending tropical juice from three types is very popular, and many customers have experienced it and have said that they are "cute" and "want to use". I will.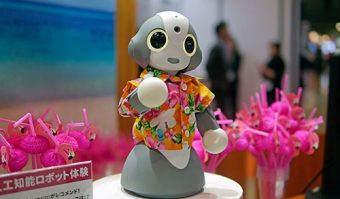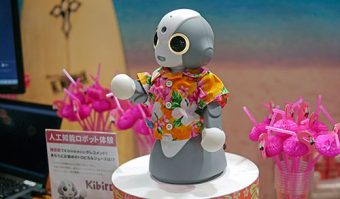 In the booth, mini-seminar on "ideal recommendation (digital curation)" and "marketing utilization of customer's voice (VOC)" using artificial intelligence KIBIT is held every 30 minutes, and many customers fill the aisle every time. I had you attend.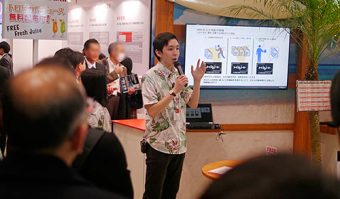 In addition, on the 17th, Takeda, CTO of FRONTEO and FRONTEO Communications, gave a lecture at the seminar venue under the title of "Discovering unknown value from customer's voice-Examples of marketing utilization of artificial intelligence".The venue is full, and we can see the high expectations of marketers for the utilization of artificial intelligence in the marketing field.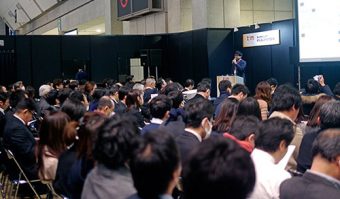 Thank you to everyone who came to the event!The solutions introduced at this event can be viewed on the following website.
https://www.fronteo.com/solution/digitalcommunications/
https://www.fronteo-cc.com/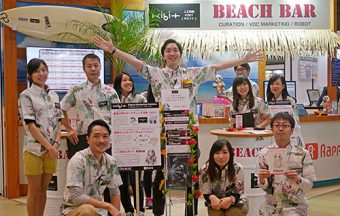 If you are unfortunately unable to attend, or if you missed the lecture, please apply for Marke Zine Day, which will be held on March 3rd. Saito, the representative of FRONTEO Communications, will give a lecture.

MarkeZine Day 2016 Spring
13: 50 ~ 14: 40
[B-5] Artificial intelligence marketing use cases that should be tackled now ~ VOCIntroduction of utilization / recommendation / robot-
For event details and application, please visit this website.
http://event.shoeisha.jp/mzday/20160303