Exhibited at Patent / Information Fair & Conference
Business Solutions Headquarters
FRONTEO exhibited for the first time at the "Patent and Information Fe Conference" held at the Science Museum (Kitanomaru Park, Tokyo) from Wednesday, November 2015, 11 to Friday, November 4, 11. The cafe stand-style booth called "Artificial Intelligence CAFE" attracted a lot of attention even in the venue, and a cup of drip coffee was distributed free of charge to visitors. We also held a mini-seminar with demonstrations every 6 minutes and introduced the IP strategy support system "KIBIT Patent Explorer" equipped with artificial intelligence.
http://www.kibit-platform.com/
The groundbreaking patent search solution, which sets it apart from existing search methods, has received a lot of attention and has attracted so many customers that it fills the aisle from beginning to end. Looking at the article published in the Nikkei newspaper on the 29th, many customers came from afar for this booth.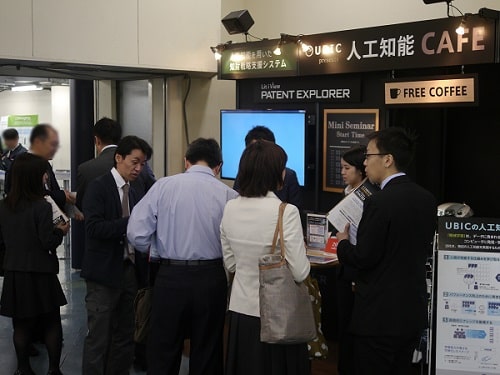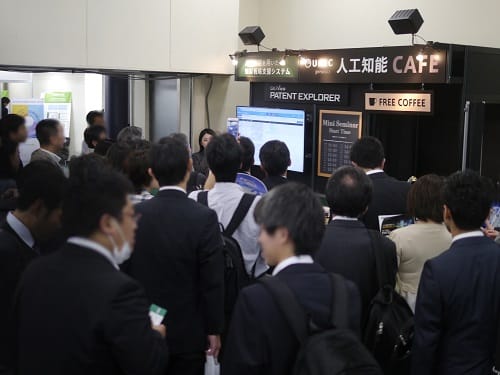 In addition, at the corporate presentation held on November 11, CTO Hideki Takeda gave a lecture on the theme of "Efficiency of patent search and analysis work by artificial intelligence and the latest cases".In addition, we invited Mr. Yosuke Morita of Toyota Technical Development Corp., a joint development partner, as a guest speaker to talk about the results of demonstration experiments during the development of Patent Explorer and the effects that can be expected from the introduction.The capacity of 6 people was on a first-come, first-served basis, but more than 90 people attended the lecture, which far exceeded expectations.Due to the consideration of the organizer, the venue was changed to a large hall in a hurry.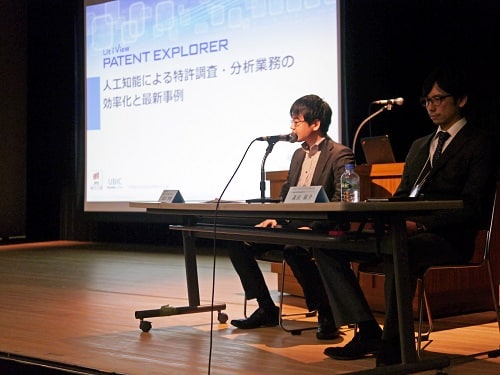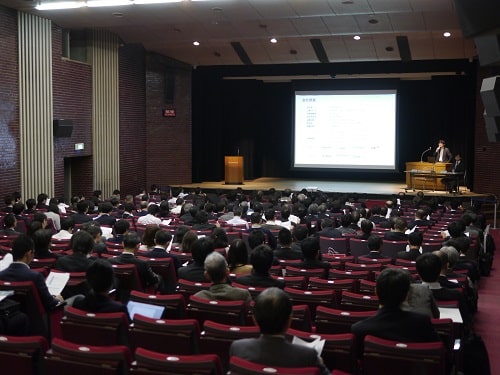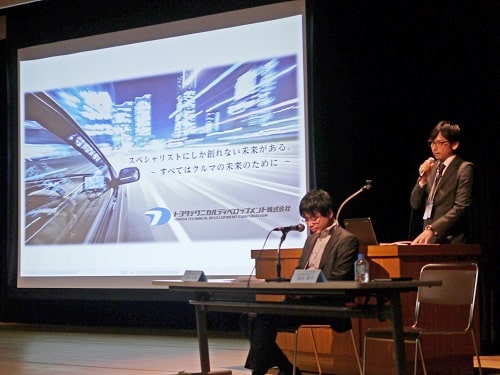 At the patent and information fair, we witnessed an unprecedented response from the exhibition booth and corporate presentations, and it was an event that made us realize the great expectations and interest in the effectiveness and introduction effect of artificial intelligence in the intellectual property field. It was.We would like to take this opportunity to thank all the customers who participated on the day.Thank you very much. FRONTEO will continue to provide unique solutions that utilize artificial intelligence and contribute to the business development of our customers. ▼ Product web page
http://www.ubicliv.com/products/patent-explorer/