[Event Report] We participated in the 14th Digital Forensic Community 2017 in TOKYO.
Risk Consulting Department
For two days, December 12th (Monday) and 11th (Tuesday), FRONTEO participated in one of the biggest events related to digital forensics, "12th Digital Forensics Community 2 in TOKYO".

The theme for 2017 is "Fighting the Invisible **-Post-traceability and digital forensics".More than 300 participants from the National Police Agency, the Ministry of Defense and other government agencies, universities, law firms, audit firms, digital forensics-related companies, etc. gathered, and the latest trends in digital forensics and how they will be We exchanged opinions on whether we should utilize it. FRONTEO introduced our products at the company presentation on the second day.We explained the features of our products such as systems equipped with our proprietary artificial intelligence "KIBIT" and forensic tools.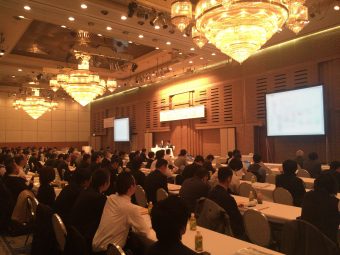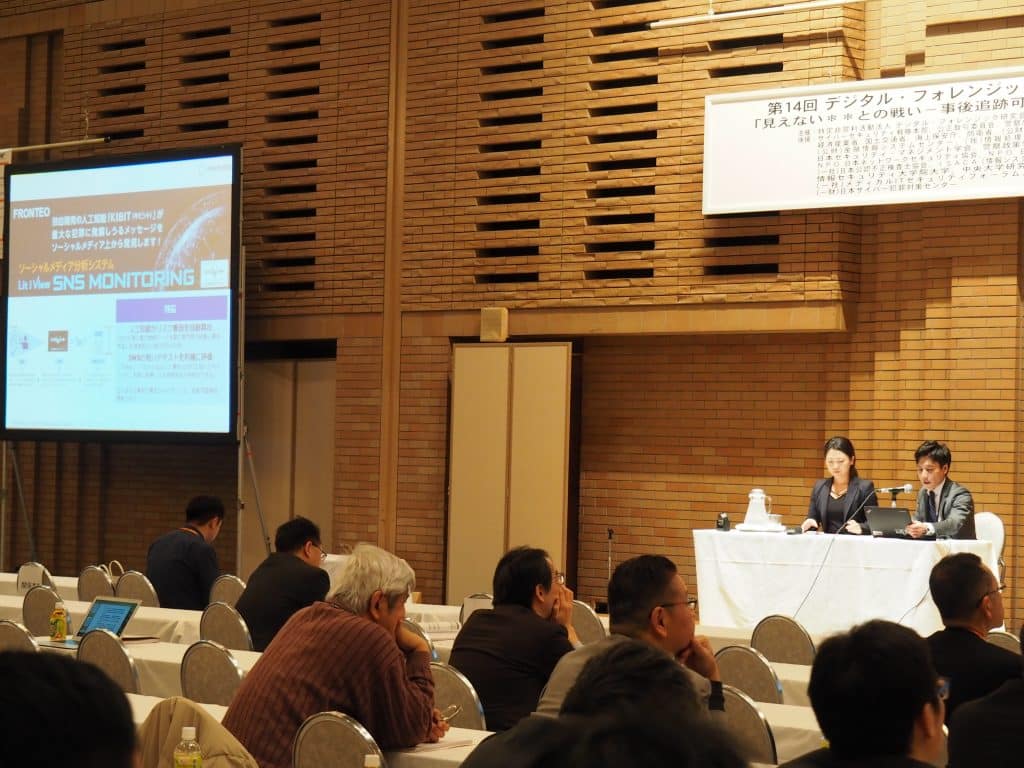 ■ Artificial intelligence "KIBITSoftware equipped with
・ Lit i View SNS MONITORING
-Social media analysis system
・ Lit i View XAMINER
-Electronic data analysis software that supports double-byte characters peculiar to Asian languages
・ KIBIT Email Auditor
-Email audit system using artificial intelligence that learned past audit results and auditor survey methods
■ Forensic tools ■
・ MSAB Office
-Mobile terminal forensic software
・ Image MASSter Solo-4 G3 Plus Forensic Enterprise Super Kit
-Click here for details on data copy tool products: eDiscovery & Forensic Site 
http://www.fronteo-legal.com/products/
In addition, during breaks, many customers gathered at the exhibition booth next to the venue and were interested in product demonstrations and specific explanations. FRONTEO not only sells forensic surveys and forensic tools, but also actively participates in the activities of the Digital Forensic Study Group to realize a healthy IT society.
■ Event summary
Name: 14th Digital Forensic Community 2017 in TOKYO Date: December 2017th (Monday) and 12th (Tuesday), 11 Organizer: Digital Forensic Study Group, a specified non-profit organization
■ Service / product details / contact information
・ E-discovery & forensic site
http://www.fronteo-legal.com/forensics/
・ Products handled
http://www.fronteo-legal.com/products/