[Seminar Report] We held a user study session and social gathering for the artificial intelligence patent search and analysis system "KIBIT Patent Explorer".
Business Solutions Headquarters
"KIBIT Patent Explorer", in which artificial intelligence strongly supports patent search practices, will be available at the end of October 2015. From December 10, we also started a training curriculum "Introduction to Artificial Intelligence KIBIT for KIBIT Patent Explorer" for corporate intellectual property managers, and introduced it thanks to the companies that have posted the logo on their website. The number of companies is increasing day by day.On the other hand, with each version upgrade, the functions have evolved and new ways of using them have been created, and we have received requests from user companies to hold study sessions to promote their use.Therefore, at the end of April, FRONTEO invited Patent Explorer user companies to hold the first user study session and social gathering.On the day of the event, Toyota Technical Development and Alpine introduced case studies on behalf of user companies, followed by a seminar on how to set teacher data, a question and answer session, and a social gathering.The event lasted about 2016 hours, but it ended with great success with the participation of 12 people from 4 companies.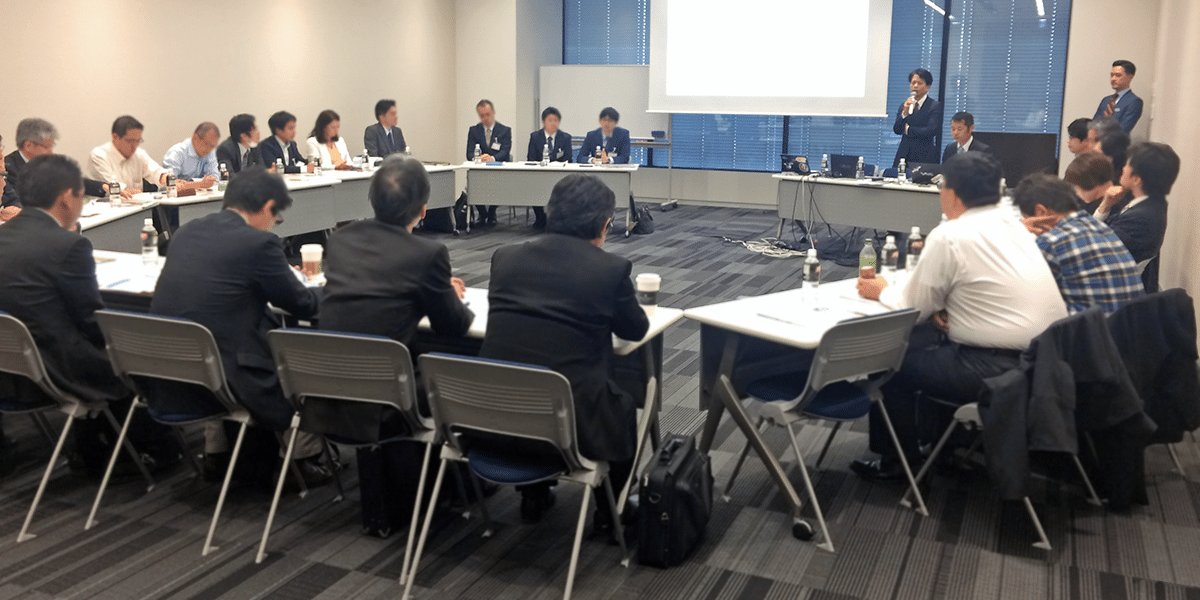 In the first half of the study session, Mr. Morita of Toyota Technical Development Corp. and Mr. Kusano of Alpine Electronics introduced their own efforts as examples of using Patent Explorer.Mr. Morita cites four expected effects of introducing Patent Explorer: "man-hours," "speed," "cost," and "accuracy," depending on the four fields of invalid material search, prior material search, problem patent search, and technical information collection. You explained that it is different.In addition, he introduced quite specific contents such as frequency of use and reduction man-hours in-house, expected accuracy image, comparison verification result with concept search tool, etc. as examples.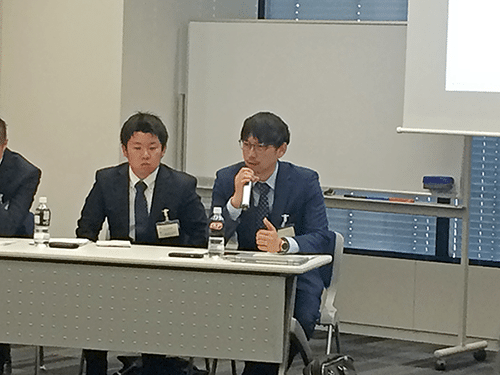 Mr. Kusano of Alpine introduced the use of Patent Explorer in technology trend surveys as a new way to use it.The gazettes extracted by the search system were sorted uniformly, and the relevance was not considered, so all the cases had to be checked, and a huge amount of resources were used to provide the information necessary for analysis. That's right. After the introduction of Patent Explorer, although it was necessary to devise the creation of teacher data, an overwhelming time reduction was realized by the flow of removing noise from the scoring results, narrowing down, and then performing a visual XNUMX% check. ..As a result, it became possible to perform high-density analysis by spending time on analysis that would otherwise have to take time, and it became possible to improve operational efficiency by reducing resources.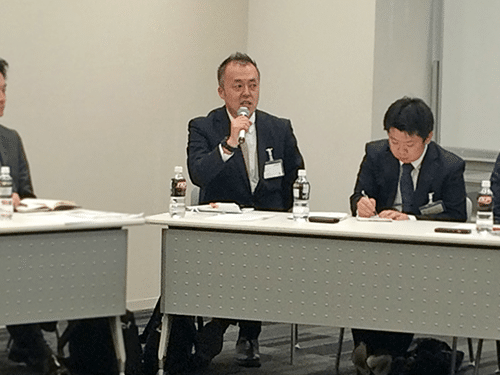 Next, Mr. Kurata of Toyota Technical Development Corp. and Mr. Furuta of our consulting department introduced the setting of teacher data with concrete examples.Creating teacher data can be a key factor in using Patent Explorer, and it was a heated session, including the optimal combination of teacher data.We received many questions from the participants, and it seems that information exchange continued actively at the social gathering that followed.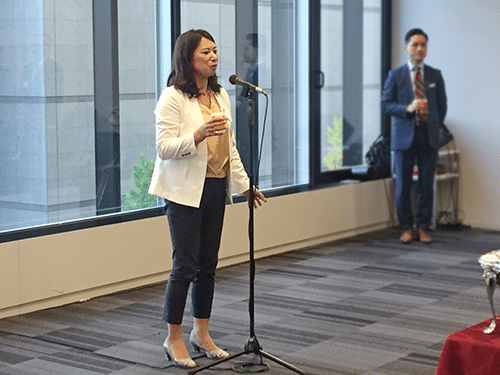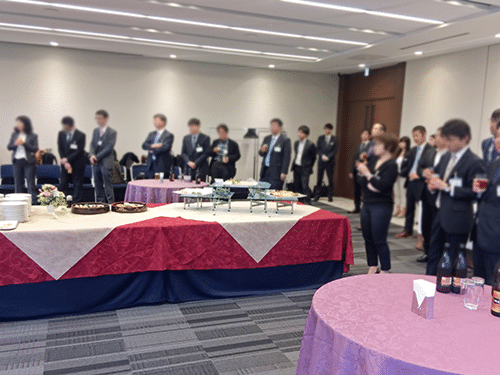 The toast at the social gathering was given by Mr. Tanabe of Showa Denko, who has been using Patent Explorer since its release.Thank you to everyone who took the stage and the customers who participated.I would like to take this moment to say thank you.From the user companies who participated, "The content was very satisfying because of the progress of understanding." "The use cases including specific verification methods and results were convincing." "Teacher data that I was worried about. We received favorable reviews, such as "I understood how to set up the data," and "I'm glad I was able to interact with other user companies."In the future, we would like to hold regular study sessions so that user companies can actively discuss things such as tips on how to use them and teacher data settings.For information on Patent Explorer, please refer to the following website.We also have trials, so please feel free to contact us.
http://www.kibit-platform.com/products/patent-explorer/
Click here for a list of major companies
http://www.kibit-platform.com/products/patent-explorer/#pe-users