FRONTEO CEO Morimoto gave a lecture at Sophia University's university-wide common course "Tsukuru II (Career Development II)"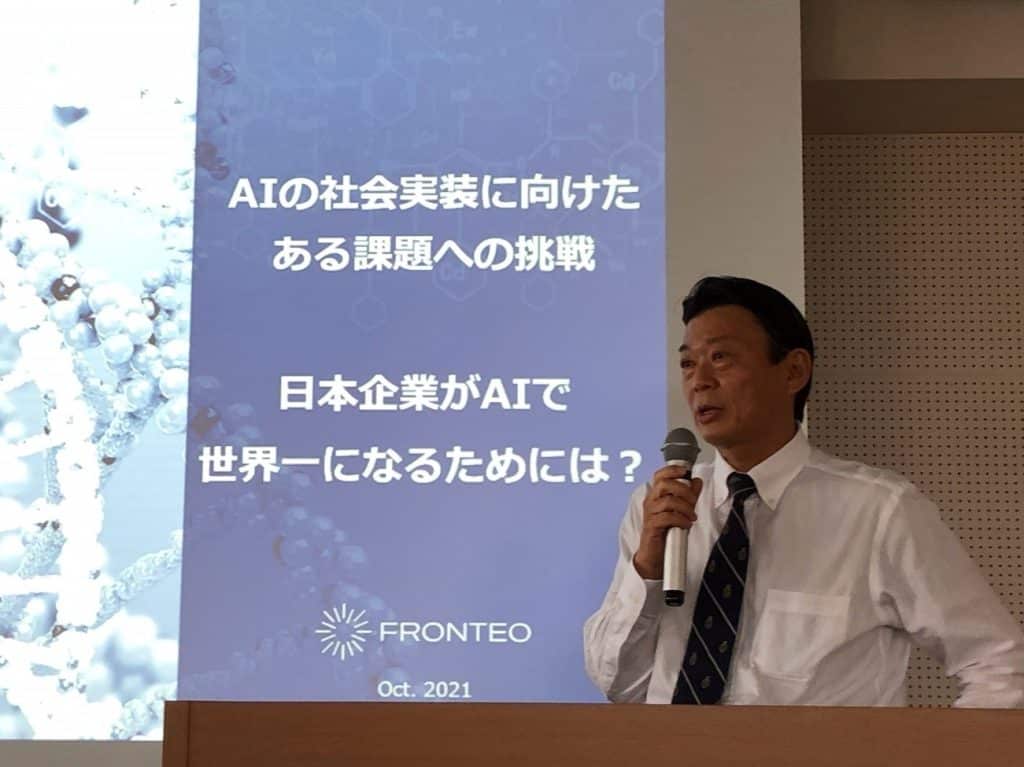 At Sophia University, under the title of "Making II (Career Formation II)", we aim to acquire practical abilities required in the real world, such as group discussions, examinations, and presentation techniques. We hold lectures aimed at connecting to the formation.Students who participate in "Tsukuru II" coordinating by Professor Shoichiro Takehara of the Faculty of Science and Engineering, Faculty of Science and Engineering, will have the "ability to discuss" and "presentation" that are essential for solving the "actual problems" proposed by companies as a group. We will acquire "ability".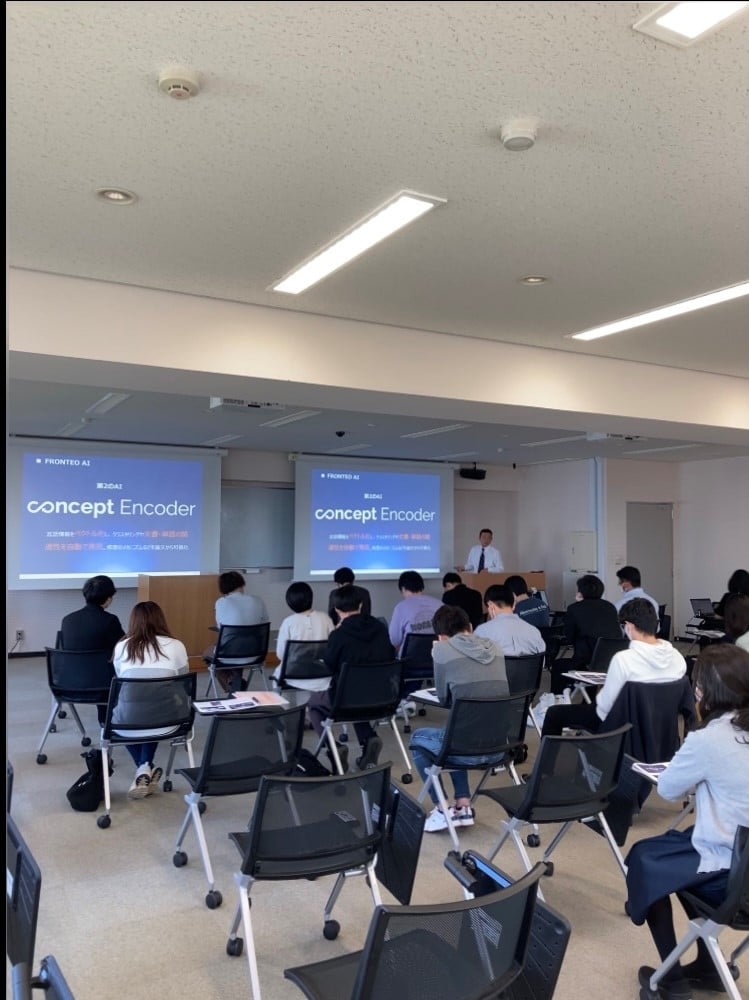 This time, FRONTEO's Morimoto gave a lecture entitled "Challenge to a certain issue for social implementation of AI-How can Japanese companies become the best in the world with AI?" Explains three AIs originally developed by FRONTEO, examples of their use, and issues in social implementation. The target was students in the 3rd and 3th grades who were in the middle of job hunting or were about to get a job, and the students asked many questions and had a lively question and answer session.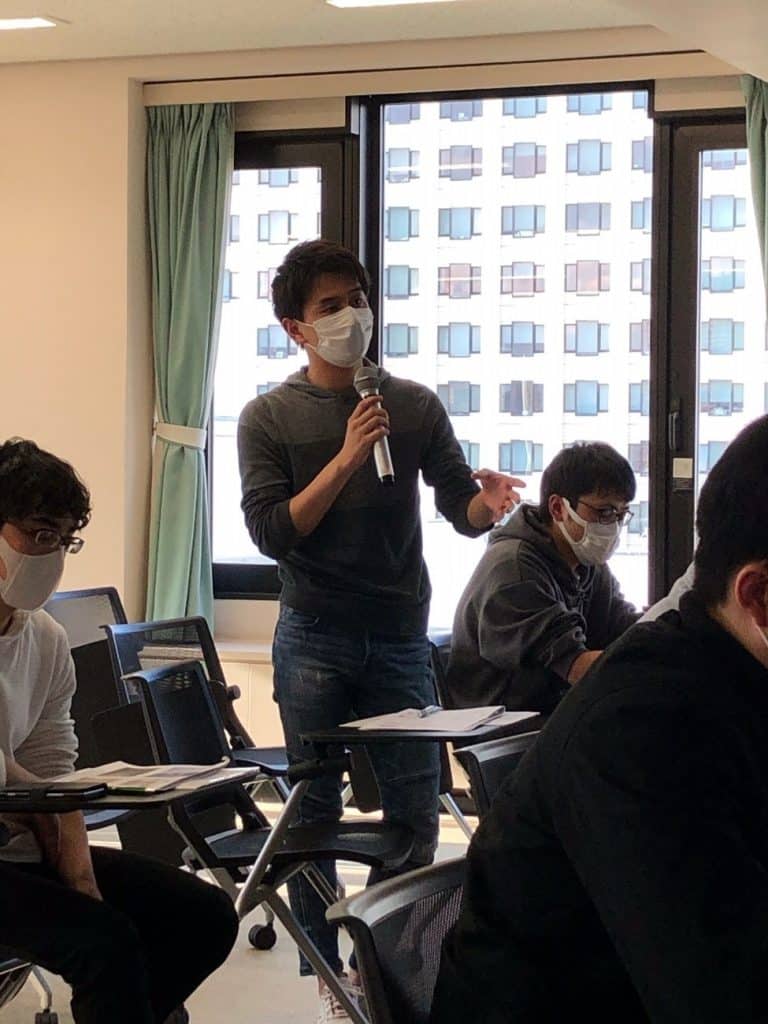 Students who participated in the lecture will start group work for the year-end presentation.I am very much looking forward to what kind of solution will be proposed, and at the same time, I hope that it will help the students to develop their careers.