2022.08.03
Press release
--To the press -
FRONTEO obtains patent grant for analytical index of shareholding control of economic security AI solution
Evaluate the control of stakeholdings by organizations of concern and visualize impact pathways
FRONTEO Inc.
Masahiro Morimoto, President and CEO
2-12-23 Konan, Minato-ku, Tokyo
(Code number: 2158 TSE Growth)
 FRONTEO Co., Ltd. (Headquarters: Minato-ku, Tokyo, President: Masahiro Morimoto, hereinafter referred to as FRONTEO) is an economic security measure network equipped with the third AI "Looca Cross" developed by FRONTEO. The Patent Office has issued a patent for the "Power Index", a method of calculating the index for evaluating the strength of control, in the "Shareholder Control Network Analysis Solution" of the analysis system "Seizu Analysis". We would like to inform you that we have received your assessment notice.
[Patent outline]
Application number: Japanese Patent Application No. 2021-176910
Patent filing date: January 2021, 10
 Seizu Analysis's "Shareholder Control Network Analysis Solution" comprehensively investigates companies that directly or indirectly hold stocks of a specified company, ) is a solution that allows you to check whether the concerned organization, such as the target company, has a strong control and prepare for possible risks.The Power Index, which received a patent grant this time, discovers a de facto ruler (effective indirect shareholding ratio) from a remote location and the path that exerts its influence, which was difficult to find with conventional typical calculation methods. It is a new calculation method that can be
 There is a problem with the conventional method of calculating the indirect shareholding ratio, which underestimates the power of remote control.In addition, it was impossible to detect all effective control via a complicated network structure by another representative method, such as tracing only the route where effective control is possible with a shareholding ratio exceeding 50%.The Power Index this time has been granted a patent due to its technological innovation that avoids these shortcomings and shows a specific control route.
<What is possible with Power Index>
・It is possible to evaluate the degree of control over the shares held by the concerned organization over the specified company as a value corrected to the indirect shareholding ratio.
• It is possible to indicate how the organization of concern exerts its influence over the designated company.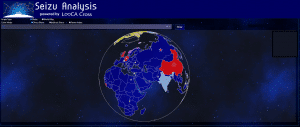 Figure 1. Screenshot of analysis of direct shareholding control using conventional calculation methods.
Countries with directly controlled companies are highlighted in red.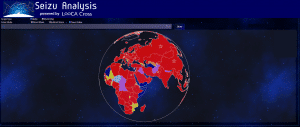 Figure 2. Screenshot analyzed by Power Index, for which we obtained a patent grant this time.
Countries with companies under effective control are shown in red.
 We have received feedback from customers that they were able to find previously undiscovered connections to organizations of concern using the Power Index, confirming the effectiveness of our research.
 FRONTEO will continue to provide solutions for strategic and rapid decision-making to Japanese companies facing the newly emerging challenges of economic security.In addition, we will strive to ensure that these solutions serve as a deterrent in terms of economic security, helping companies avoid risks and create new businesses.

 
■ About Looca Cross URL:https://osint.fronteo.com/
Looca Cross is an AI that helps formulate strategies for economic security by finding meaningful connections among vast networks.A huge and complex network emerges when information on holdings and business relationships of companies around the world is connected.It is almost impossible for human beings to analyze how dominance and the flow of goods and services are transmitted in these huge networks.FRONTEO has developed a new AI engine, Looca Cross, to capture the propagation of force and the flow of things within a network of a scale that cannot be analyzed by human power. With Looca Cross, it is possible to find remote control by following multiple levels of ownership relationships, indirect trade channels with concerned organizations, choke points (strategically important points) in the supply chain, etc. .
■ About Seizu Analysis
Based on information obtained from open sources, Seizu Analysis is a "supply chain network analysis solution" that analyzes a huge amount of supply chains and grasps connections with concerned organizations and choke points. "Shareholder control network analysis solution" for analyzing the influence of shareholders from the shareholding ratio and grasping the propagation of control power. We are developing three solutions, the "cutting-edge technology/researcher network analysis solution" that can grasp the risks based on
■ About FRONTEO URL:https://www.fronteo.com/
FRONTEO uses the in-house developed AI engines "KIBIT", "Concept Encoder (trademark: conceptencoder, reading: concept encoder)", and "Looca Cross", which are specialized in natural language processing. It is a data analysis company that supports the business of companies by extracting meaningful and important information from a huge amount of text data. Since its establishment in August 2003, it has been expanding globally to Japan, the United States, South Korea, and Taiwan, focusing on legal tech businesses such as "e-discovery (electronic discovery)" and "digital forensic investigation" that support corporate international litigation. Has been deployed.Based on the AI ​​technology cultivated in this business, we will expand the business field to the life science field, business intelligence field, and economic security from 8, and by using AI to "turn text data into knowledge", We contribute to solving various corporate issues such as drug discovery support, dementia diagnosis support, financial, personnel, and sales support. Listed on TSE Mothers (currently TSE Growth) on June 2014, 2007. Obtained a first-class medical device manufacturing and sales business license in January 6 (permit number: 26B2021X1), and notified the managed medical device sales business in September of the same year (notification number: 13 Minato Misei Equipment No. 1).The capital is 10350 thousand yen (as of March 9, 3).
* FRONTEO, KIBIT, conceptencoder, and Looca Cross are registered trademarks of FRONTEO in Japan.