2021.10.04
Press release
--To the press -
FRONTEO launches AI system "Word ATLAS" that analyzes medical treatises and supports the formulation of information strategies for pharmaceutical companies
FRONTEO Inc.
Masahiro Morimoto, President and CEO
2-12-23 Konan, Minato-ku, Tokyo
(Code number: 2158 TSE Mothers)
 FRONTEO Inc. (Headquarters: Minato-ku, Tokyo, President: Masahiro Morimoto, hereinafter FRONTEO) has started offering the information strategy support AI "WordATLAS (trademark pending, reading: Word Atlas)".

 WordATLAS uses the natural language analysis AI engine "Concept Encoder (trademark: concept encoder, reading: concept encoder)" to analyze medical treatises and author information contained in PubMed *, and the disease fields that users are interested in. Focus on and display the number of paper submissions and trends in the content of submissions on the map "Global Word MAP" (Fig. 1).This makes it possible for users to grasp at a glance the regions / countries, institutions, researchers, etc. where research in the relevant area is active (system introduction). here).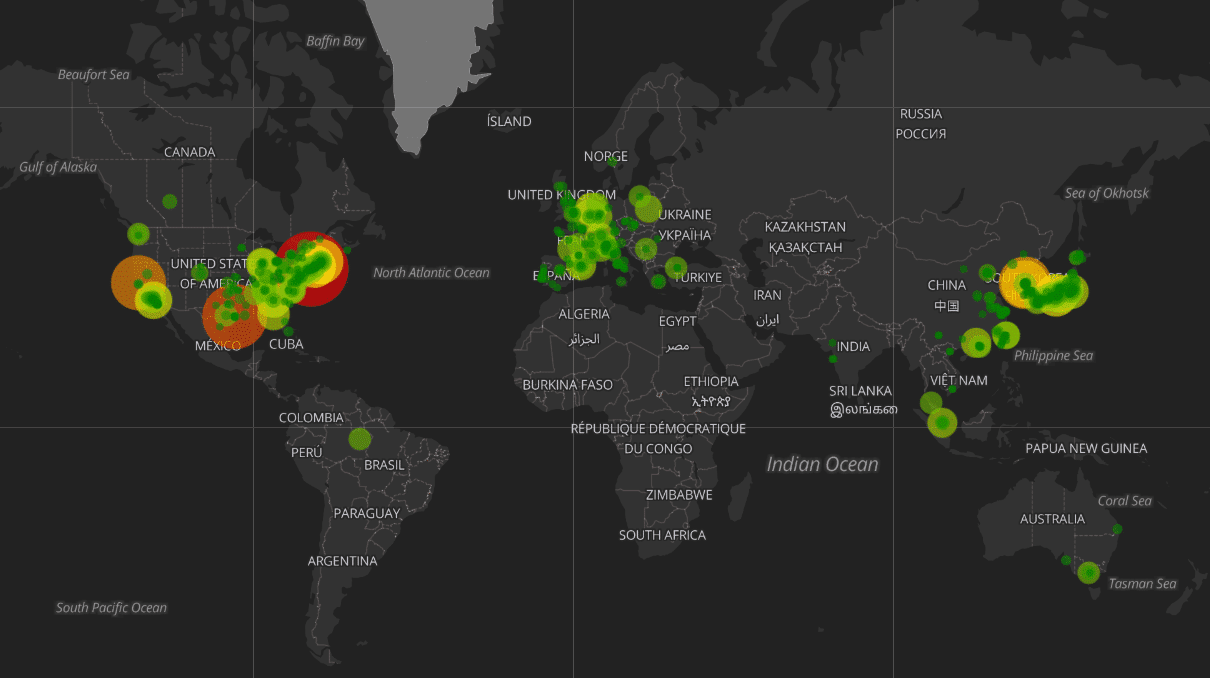 Figure 1: AI analyzes the information of the institution to which the author of the treatise belongs and displays it on a map.
Understand the institutions / regions that often write treatises in areas of interest
 In addition, the dashboard screen displays the article co-author network "Word Net" (Fig. 2).In addition to being able to identify innovators and key opinion leaders in the area you want to investigate, you can also use it to search for candidate facilities and researchers in clinical trials and clinical research, including joint research, because the connections between researchers are visualized. increase.In addition, the function that shows the analysis results in chronological order makes it easy to understand which research team has conducted what kind of research for each age group.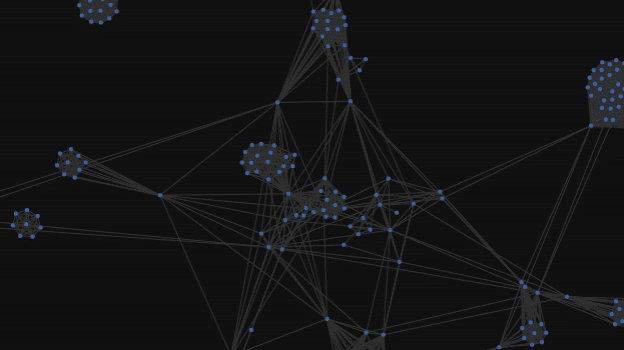 Figure 2: Visualize the network of researchers from the co-author information of the treatise.
Each researcher is the first author, last author, etc.
You can also check which position you are most involved in
 WordATLAS is an innovative software that can be widely used as a support tool not only for basic research but also for medical marketing strategy formulation including clinical research, clinical trials, and competitive analysis. FRONTEO believes that this software will contribute to the efficiency and acceleration of research and development in the fields of medicine and drug discovery around the world, and the promotion of knowledge sharing.
* A database of biomedical treatises operated by the National Center for Biological Sciences of the National Library of Medicine.

■ About Concept Encoder
 URL:
https://lifescience.fronteo.com/technology/conceptencoder/
"Concept Encoder" is a natural language analysis AI (artificial intelligence) developed by FRONTEO specially in the life science field.It was developed in 2018 with the aim of effectively analyzing and utilizing medical data containing a large amount of free-form text data based on evidence. Concept Encoder can be co-analyzed with data other than text, and we are conducting research on co-analysis with numerical data such as gene expression information, vitals, and various test values ​​accumulated in the life science field.Patent registration number: Patent No. 6346367
■ About FRONTEO
 URL:
https://www.fronteo.com/
FRONTEO uses the in-house developed AI engine "KIBIT" and "concept encoder" specializing in natural language processing to extract meaningful and important information from a huge amount of text data to support corporate business. A data analysis company. Since its establishment in August 2003, it has been expanding globally to Japan, the United States, South Korea, and Taiwan, focusing on legal tech businesses such as "e-discovery (electronic discovery)" and "digital forensic investigation" that support international litigation of companies. Has been deployed.Based on the AI ​​technology cultivated in the legal tech business, we expanded the business field to the life science field, business intelligence field, and economic security from 8, and by using AI to "turn text data into knowledge" , Drug discovery support, dementia diagnosis support, financial / personnel / sales support, etc., contributing to solving various corporate issues. Listed on TSE Mothers on June 2014, 2007. Obtained a first-class medical device manufacturing and sales business license in January 6 (permit number: 26B2021X1), and notified the managed medical device sales business in April of the same year (notification number: 13 Minato Misei Equipment No. 1).The capital is 10350 thousand yen (as of March 9, 3).
* FRONTEO, conceptencoder, and KIBIT are registered trademarks of FRONTEO in Japan.
<Contact information for the press>
PR Department, FRONTEO, Inc.
Email: pr_contact@fronteo.com
Inquiries concerning Life Science AI Business
Life Science AI Business Department, FRONTEO, Inc.