2021.09.06
Press release
--To the press -
FRONTEO Korea exhibited at "PATINEX 2021", Korea's largest patent information expo
Introducing strategic utilization of e-discovery service
FRONTEO Inc.
Masahiro Morimoto, President and CEO
2-12-23 Konan, Minato-ku, Tokyo
(Code number: 2158 TSE Mothers)
 FRONTEO Korea, Inc. (Location: Seoul, South Korea, Representative: Naoki Kang, hereinafter FRONTEO Korea), a Korean subsidiary of FRONTEO Inc. (Headquarters: Minato-ku, Tokyo, President: Masahiro Morimoto, hereinafter FRONTEO) , September 9-6, will participate in the "10th International Patent Information Expo (PATINEX 17)" sponsored by the Korean Patent Office, exhibiting online booths and introducing services.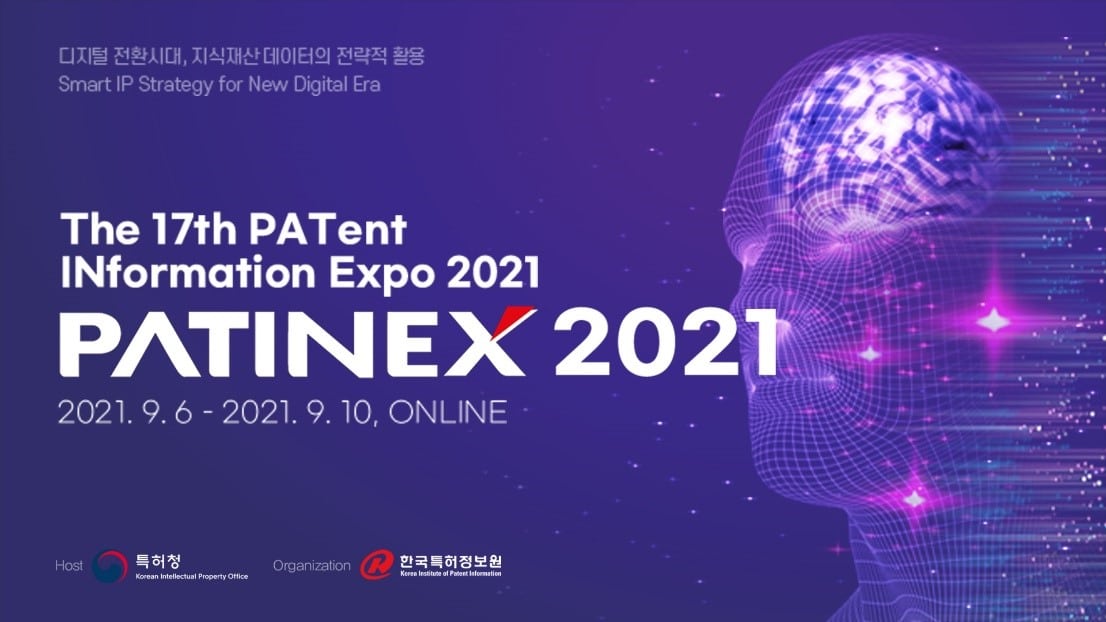 Under the theme of "Strategic utilization of intellectual property data in the new digital era," PATINEX2021 is effective for strategic management and research and development of patent data, which is an important asset of companies, by patent experts around the world. We will share information on how to use it effectively.In addition, products and services will be exhibited and announced at the booths of companies that provide patent-related services.
 At the online booth, FRONTEO Korea will help companies take effective measures in the event of e-discovery (electronic discovery) procedures required for US patent proceedings and international civil disputes. We are planning to introduce services such as "View" and "KIBIT Automator".
 FRONTEO's proprietary e-discovery support system "Lit i View" is software that can support all processes from processing, classification, analysis, review, and production of documents collected in the process of e-discovery on one platform. "KIBIT Automator" is an add-on tool for Lit i View, which is an AI review tool that enables you to review a large number of documents in a short time based on a small amount of teacher data. By leveraging the document review process in eDiscovery, you can significantly improve the efficiency of the process and significantly reduce the time and cost of your client company.
 FRONTEO Korea hopes that PATINEX 2021 will be an opportunity to share the latest information with international patent experts and to deepen their understanding of eDiscovery and efficient response to patent proceedings. FRONTEO Korea has accumulated a number of international litigation support projects that we have responded to in response to the growing need for data analysis utilizing natural language processing, which is increasing in various fields including litigation. We will strive to provide further customer value by responding with experience and unique services.

■ About Lit i View  URL: https://legal.fronteo.com/products/e-discovery/
Lit i View is a solution that covers the eDiscovery process flow (from data processing to document review), offering flexible workflows, powerful search capabilities, and text analysis capabilities.An eDiscovery software that can accurately identify and process Asian character sets and various file applications.
■ About KIBIT Automator  URL: https://legal.fronteo.com/products/kibit-automator/
"KIBIT Automator" improves the efficiency of document review work in electronic discovery (e-discovery), reduces the burden on workers, and reduces costs, among other discoveries required in the trial proceedings of US civil proceedings. An AI tool developed for the purpose, released in March 2019.We apply the research method used in discovery and utilize AI to examine and analyze large-capacity e-mails and electronic files that are evidence materials.In recent years, it is expected to respond to the short-term information disclosure required of companies.
■ FRONTEOabout URL: https://www.fronteo.com/
FRONTEO uses the in-house developed AI engine "KIBIT" and "concept encoder" specializing in natural language processing to extract meaningful and important information from a huge amount of text data to support corporate business. A data analysis company. Since its establishment in August 2003, it has been expanding globally to Japan, the United States, South Korea, and Taiwan, focusing on legal tech businesses such as "e-discovery (electronic discovery)" and "digital forensic investigation" that support international litigation of companies. Has been deployed.Based on the AI ​​technology cultivated in the legal tech business, we expanded the business field to the life science field, business intelligence field, and economic security from 8, and by using AI to "turn text data into knowledge" , Drug discovery support, dementia diagnosis support, financial / personnel / sales support, etc., contributing to solving various corporate issues. Listed on TSE Mothers on June 2014, 2007. January 6, 26 Obtained a first-class medical device manufacturing and sales license (permit number: 2021B1X13).The capital is 13 thousand yen (as of March 1, 10350).
* FRONTEO, KIBIT, KIBIT Automator, and concept encoder are registered trademarks of FRONTEO in Japan.

<Contact information for the press>
Public Relations Officer, FRONTEO Inc. Takigawa
FAX: 03-5463-6345 Email: pr_contact@fronteo.com