2021.06.14
Press release
--To the press -
FRONTEO launches shareholder-controlled network analysis solution
The second set of solutions that provide analysis that contributes to the formulation of national policies related to economic security and business strategies of companies.
FRONTEO Inc.
Masahiro Morimoto, President and CEO
東京 都 港区 港 南 2-12-23
(Code number: 2158 TSE Mothers)
FRONTEO Inc. (Headquarters: Minato-ku, Tokyo, President: Masahiro Morimoto, hereinafter FRONTEO) is a solution that provides key analysis for formulating national policies related to economic security and corporate business / R & D strategies. As the second group, we have started to provide a "shareholder control network analysis solution" to analyze the influence between shareholders on a complicated network from the shareholding ratio and grasp the propagation of control.
Since the full-scale start of OSINT (Open source intelligence) research in August 2020, FRONTEO has been working toward the provision of services in order to apply the research results and develop it in society (press dated October 8, 2020). release"FRONTEO launches OSINT service"reference). We released "Supply Chain Network Analysis Solution" on June 2021, 6, and we will continue to expand the solution in the future.
back ground
Under the shadow of the spread of the new coronavirus infection, M & A of global companies is being actively carried out. In M & A, it is necessary for the buyer company to perform due diligence and understand the risks related to the company or business to be acquired.To that end, it is important to understand the shareholder control network as well as evaluate the soundness and safety of the supply chain.
Shareholder-controlled network analysis solutions potentially provide visibility into whether the company you are partnering with / acquiring is not remotely controlled by a particular state or company, or who is the de facto ruler of that company. We believe that it will be useful for strategic decision making after grasping and dealing with various risks.
[What can be seen from shareholder control network analysis]
  1. Shareholder influence through the network
  ・ Visualize control among shareholders through a complex network that cannot be captured by a simple shareholding ratio
  2. Dominant shareholders in higher levels that are difficult to find manually
  ・ Who has substantial control over the company that is trying to partner or acquire
  3. How to maximize the impact of an acquisition within a limited budget
  ・ It can be applied not only to grasp the current situation, but also to quantitatively evaluate corporate strategies such as what kind of acquisition strategy should be taken to maximize influence.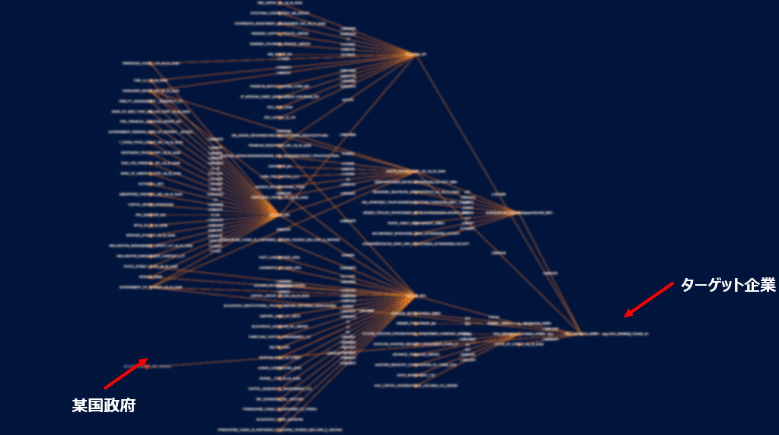 Figure 1. Analysis of shareholder network connections (bird's eye view)
Shareholder control network analysis method
Since it is difficult to grasp the exercise of influence through the network with a simple shareholding ratio alone, the index for evaluating control based on cooperative game theory has been extended to the network.[1]Is calculated using.
[1]
Mizuno, T., Doi, S., and Kurizaki. S., "The power of corporate control in the global ownership network", PLoS ONE, 15 (8): e0237862, https://doi.org/10.1371/journal .pone.0237862

Click here for details and inquiries regarding FRONTEO's economic security solutions.
■FRONTEO  URL: https://www.fronteo.com/
FRONTEO uses the in-house developed AI engine "KIBIT" and "concept encoder" specializing in natural language processing to extract meaningful and important information from a huge amount of text data to support corporate business. A data analysis company. Since its establishment in August 2003, it has been expanding globally to Japan, the United States, South Korea, and Taiwan, focusing on legal tech businesses such as "e-discovery (electronic discovery)" and "digital forensic investigation" that support international litigation of companies. Has been deployed.Based on the AI ​​technology cultivated in the legal tech business, we expanded the business field to the life science field, business intelligence field, and OSINT from 8, and created by using AI to "turn text data into knowledge". We contribute to solving various corporate issues such as drug support, dementia diagnosis support, financial, human resources, and sales support. Listed on TSE Mothers on June 2014, 2007. January 6, 26 Obtained a first-class medical device manufacturing and sales license (permit number: 2021B1X13).The capital is 13 thousand yen (as of March 1, 10350).
* FRONTEO, KIBIT, and concept encoder are registered trademarks of FRONTEO in Japan.
<Contact information for the press>
Public Relations Officer, FRONTEO Inc. Takigawa
FAX: 03-5463-6345 Email: pr_contact@fronteo.com