2021.06.01
Press release
--To the press -
FRONTEO launches supply chain analysis solution
The first set of solutions that provide analysis that contributes to the formulation of national policies related to economic security and business strategies of companies.
FRONTEO Inc.
Masahiro Morimoto, President and CEO
2-12-23 Konan, Minato-ku, Tokyo
(Code number: 2158 TSE Mothers)
FRONTEO Inc. (Headquarters: Minato-ku, Tokyo, President: Masahiro Morimoto, hereinafter FRONTEO) is a solution that provides key analysis for formulating national policies related to economic security and corporate business / R & D strategies. As the first step in the group, we have started to provide a "supply chain analysis solution" that evaluates the safety of the supply chain and visualizes the presence or absence of choke points.
Since the full-scale start of OSINT (Open source intelligence) research in August 2020, FRONTEO has been working toward the provision of services in order to apply the research results and develop it in society (press dated October 8, 2020). release"FRONTEO launches OSINT service"reference).The "Supply Chain Analysis Solution" that we have just launched will be the first service except for the existing "Patent Analysis Search" and "SNS / Writing Check".
back ground
Due to the recent battle for technology hegemony between the United States and China, companies are under pressure to formulate the best technology and business strategies for their own while grasping the regulations of the United States, China, and Europe.In response to the intensifying trend of the world situation, such as the establishment of departments bearing the word "economic security" in various companies and ministries, the movement to realize "security" by "economy" is progressing.
Supply chain analysis solutions help companies understand the current state of strategic decision-making on how to respond to issues such as semiconductor supply and human rights due diligence, which are currently being widely reported. We believe.
[What you can see from supply chain analysis]
Evaluation of chokepoints in the supply chain
  ・ Where is the chokepoint in the global economic network?
Supply chain safety and integrity (ESG assessment)
  • Does your strategic product supply chain meet decoupling requirements?
  ・ Are you able to confirm that your supply chain has nothing to do with slave labor?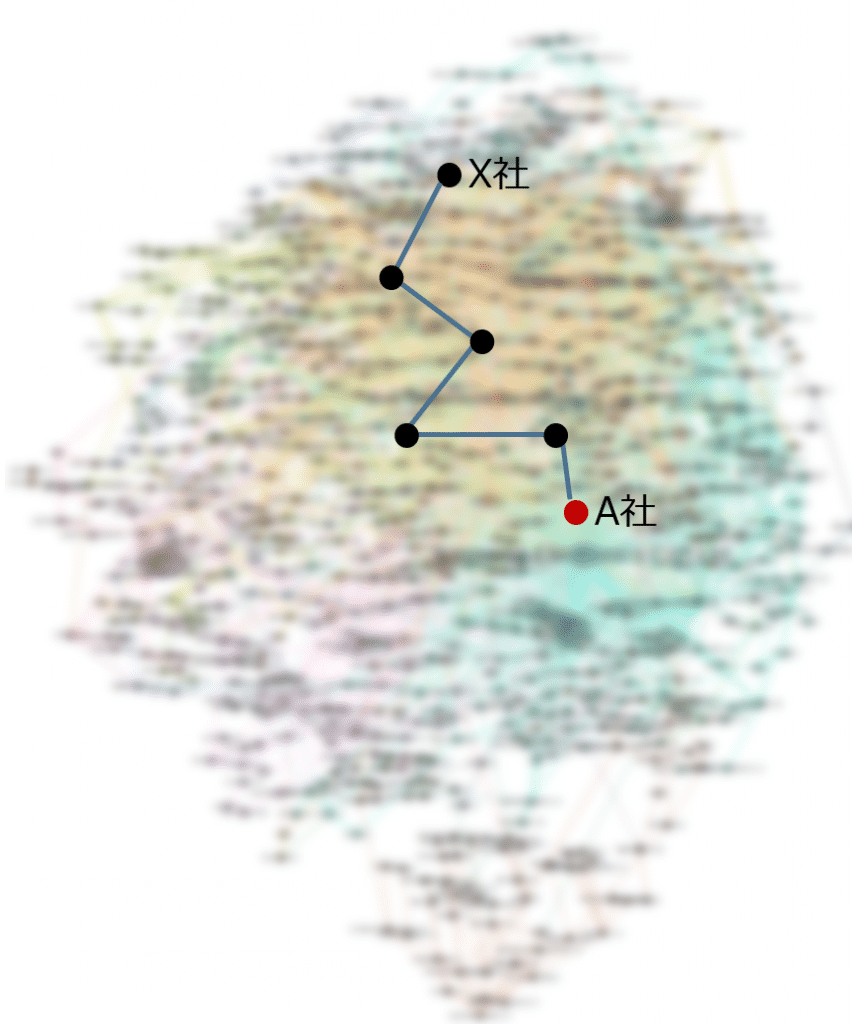 Figure 1. Visualize connections with specific companies in a vast supply chain network
Supply chain analysis method
In supply chain analysis, we will build a network with companies as nodes and business-to-business transactions as edges.Then, choke on the supply chain using an index called "median centrality" that evaluates the number of shortest paths passing through a node and "order centrality" that evaluates the number of connections with other nodes. You can also discover important companies in the supply chain, such as points and hubs.
Click here for details on FRONTEO's OSINT service.
■FRONTEO  URL: https://www.fronteo.com/
FRONTEO uses the in-house developed AI engine "KIBIT" and "concept encoder" specializing in natural language processing to extract meaningful and important information from a huge amount of text data to support corporate business. A data analysis company. Since its establishment in August 2003, it has been expanding globally to Japan, the United States, South Korea, and Taiwan, focusing on legal tech businesses such as "e-discovery (electronic discovery)" and "digital forensic investigation" that support international litigation of companies. Has been deployed.Based on the AI ​​technology cultivated in the legal tech business, we expanded the business field to the life science field, business intelligence field, and OSINT from 8, and created by using AI to "turn text data into knowledge". We contribute to solving various corporate issues such as drug support, dementia diagnosis support, financial, human resources, and sales support. Listed on TSE Mothers on June 2014, 2007. January 6, 26 Obtained a first-class medical device manufacturing and sales license (permit number: 2021B1X13).The capital is 13 thousand yen (as of March 1, 10350).
* FRONTEO, KIBIT, and concept encoder are registered trademarks of FRONTEO in Japan.
<Contact information for the press>
Public Relations Officer, FRONTEO Inc. Takigawa
FAX: 03-5463-6345 Email: pr_contact@fronteo.com